BY Led Black (@Led_Black)
Photography by Kevin Yatarola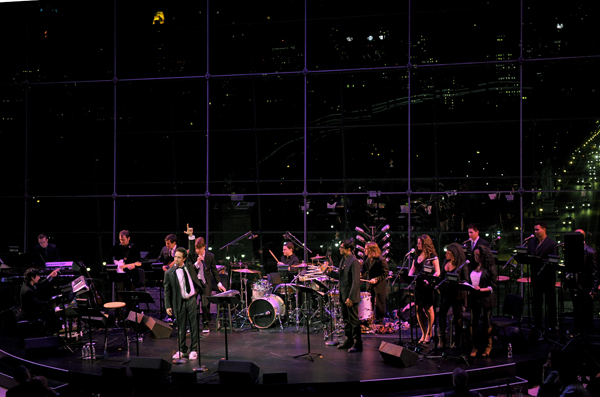 Lin-Manuel Miranda is a genius. His performance last week at Lincoln Center to kick off the new season of the American Songbook series was nothing short of historic. No pun intended.
Seriously though, Mr. Miranda's latest project "The Alexander Hamilton Mixtape" is a magnificent mélange that marries history, Hip-Hop and theatre to birth something that is as informative as it is engaging. It keeps your finger snapping and your toes tapping at the same time that it illuminates the lives and times of the founding fathers. "The Alexander Hamilton Mixtape" quite simply and sublimely brings history to life, resuscitating, revitalizing and remixing it with the energy and zeal of the Hip-Hop aesthetic.
The groundbreaking performance held at the stunning Allen Room was tinged with a magical quality that was downright palpable. For starters, this Hip-Hop infused ode to founding father Alexander Hamilton took place on his 255th birthday. Secondly, before Lin dove into the 12 songs that make up the project, he gave the audience a primer on some of the Hip-Hop songs that left an indelible imprint on his sound, soul and psyche.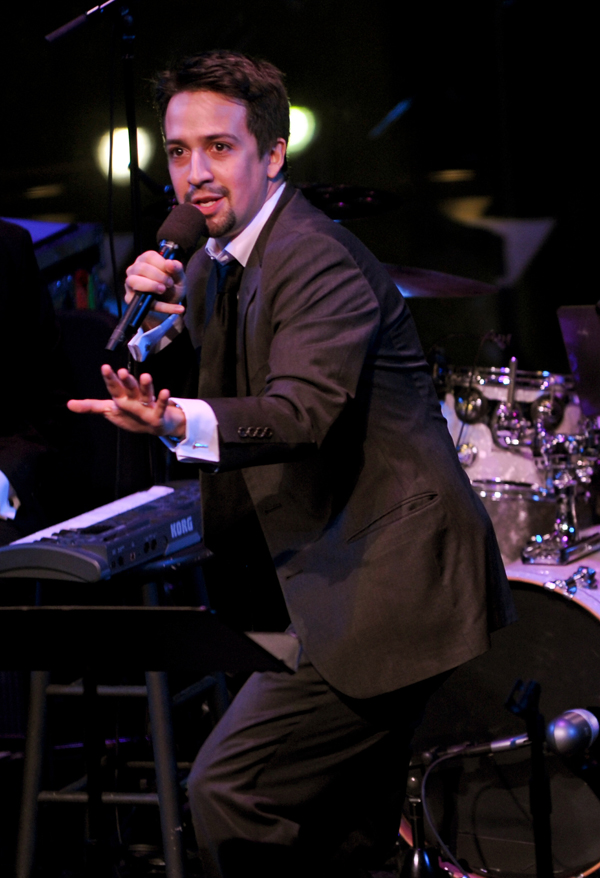 Starting off with a stirring rendition of Jay's Empire State of Mind, which was itself mashed up to include elements of Billy Joel and Stephen Sondheim, Lin and the crew, which included a significant contingent of In the Heights alumni, had the audience under their powerful spell from the very beginning. From there Lin took the crowd into Pharcyde territory with a mind-blowing version of Passin' Me By and then a medley of Hip-Hop classics such as Biggie's Juicy, Big Pun's You Ain't a Killer and Eminem's verse on Jay-Z's Renegade, culminating with a remarkable rendering of Talib Kweli's Get By.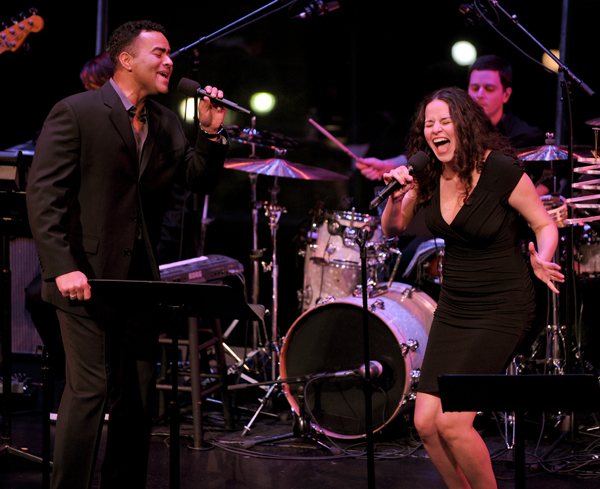 "The Alexander Hamilton Mixtape" which is quite literally an offshoot of Ron Chernow's critically acclaimed biography of Hamilton, takes you on a journey from Hamilton's humble upbringing in the West Indies to the heady and revolutionary days of the beginning of the American democratic experiment, to his fall from grace due to one of America's first sex scandals. Fittingly, Ron Chernow was in attendance.
One of my favorite parts of the project was the rap battle between Lin's Hamilton and Jon Rua's Thomas Jefferson over the very essence of our then fledging democracy, which was judged by George Washington, forcefully played by James Monroe Iglehart. Casting Broadway luminary Gavin Creel as the villainous, venal and vile King George was an absolutely inspired choice.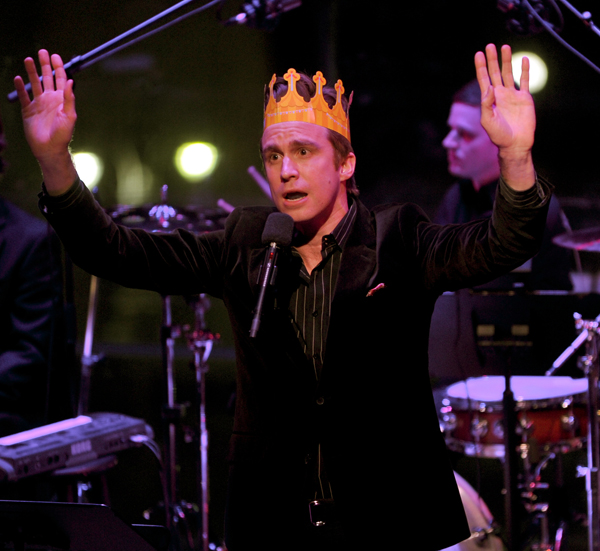 Whether "The Alexander Hamilton Mixtape" ends up morphing into a concept album or a full-fledged musical is still not known but what is certain is that this next-level musical experience completely re-conceptualizes and revives American history for a new generation. Alexander "the ten–dollar founding father without a father" Hamilton would be proud.
We invite you to subscribe to the Uptown Love newsletter, like our Facebook page and follow us on Twitter, or e-mail us at [email protected].