By Kaity Modesto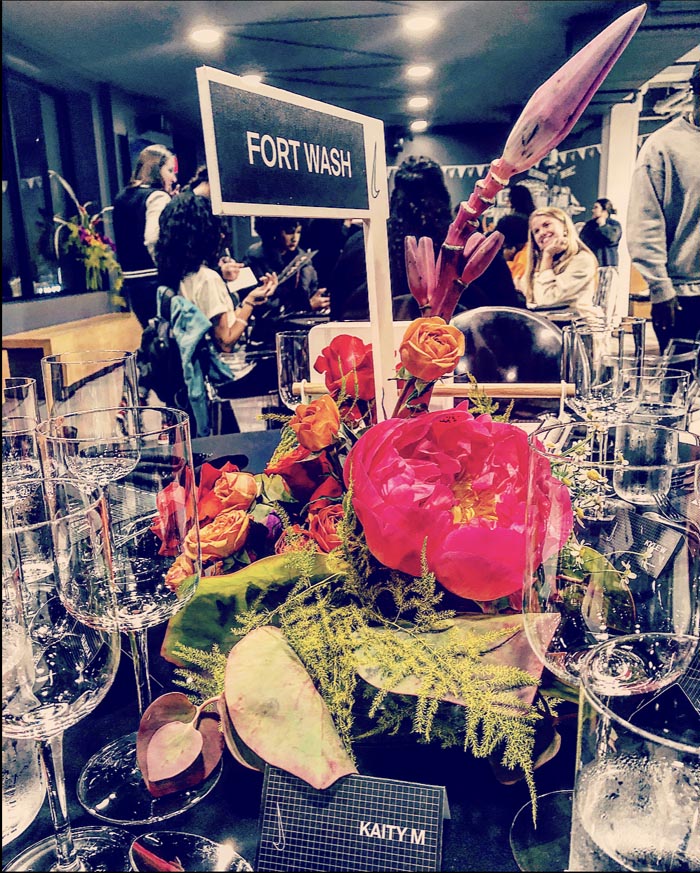 Word on the street is that the new Foot Locker community store on 181 st. is proactively engaging the Latinx community Uptown. The community Power Store is one out of three in the country and has been working with local designers, artists, and representatives to cater to Uptown customers.
A few weeks ago, I received an email invitation from Nike to attend a dinner and an evening of collaborative conversation at the Foot Locker Community Store. I signed up and hit up pal de amigos, including Led Black, to find out if they had also received the invitation. It turned out none of them had. So of course, I shared the registration link with mi gente only to later find out the event was exclusively for women.
When I arrived, I had no idea what to expect, but I was happy to see that Nike and Foot Locker had done their homework. The seats were assigned and the tables were named after our avenues, including Fort Washington, Broadway, Audubon, Amsterdam, etc. Each seat had a Nike bag with "Washington Heights" engraved on the straps and more swag inside.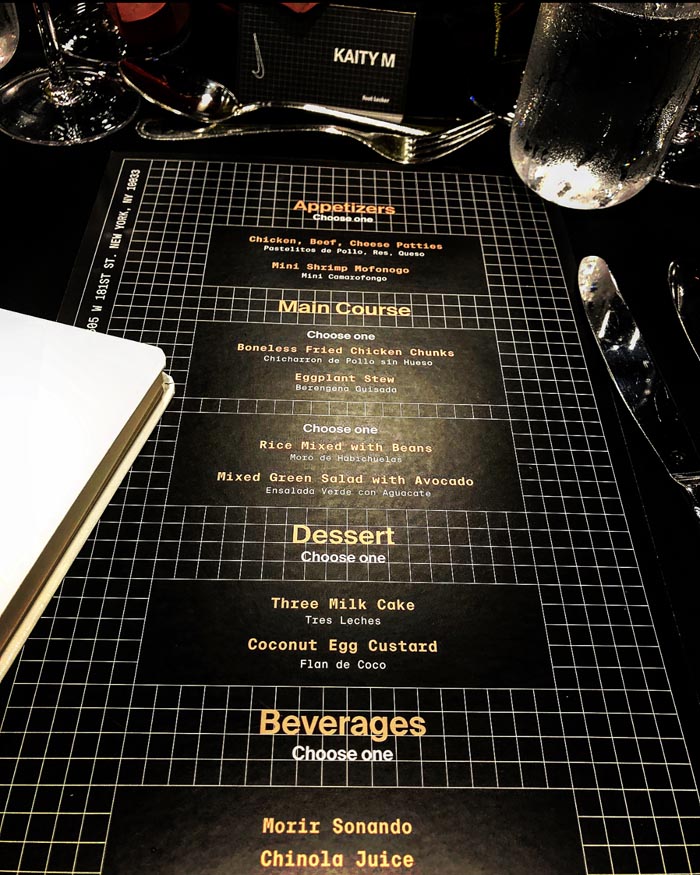 I gave the first stamp of approval when I saw the decor and discovered that El Malecon was the caterer. I appreciated that el menú was in both English and Spanish because staples like Mofongo, chinola y morir soñado do not sound as appetizing when translated. The pastelitos were generously stuffed and crisp. El chicharrón de pollo con morro y la ensalada de aguacate hit the spot. And I usually do not have a sweet tooth, but the tres leche dessert was even more delish than the main course (hasta se me olvidó tomarle una foto).
The host opened the night with an ice breaker, she asked us to introduce ourselves and select a Nike shoe that we felt represented Uptown. Most of us agreed that the classic White Up's, the Number 1's, and Number 11's are all symbolic of Uptown.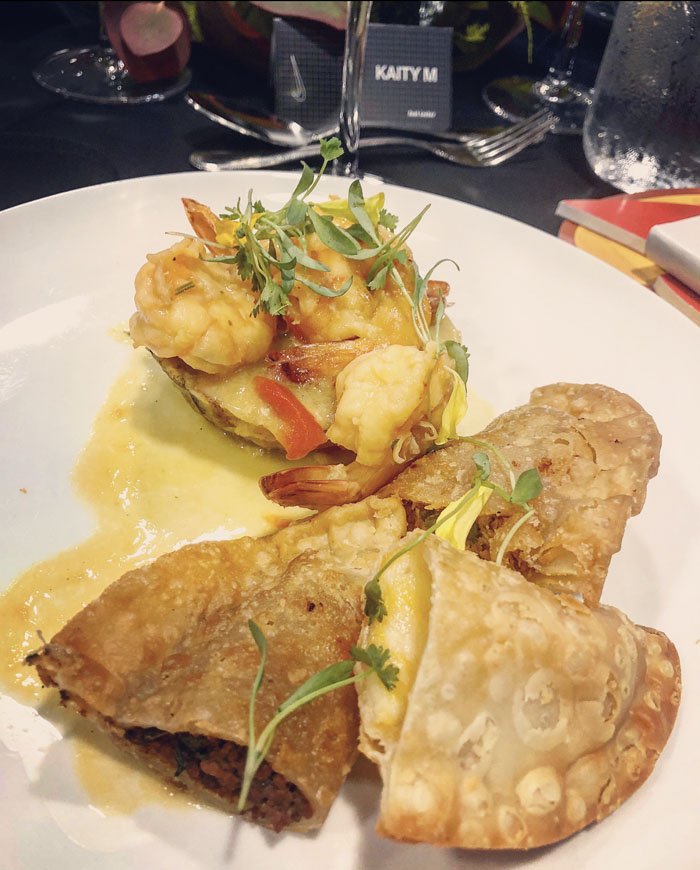 After the icebreaker, the Nike team announced a new release for their women's line. The product was inspired by Carolyn Davidson, the creator of the swoosh symbol. The technology and color scheme on the new product was unique. However, the source of inspiration behind the shoe was even more notable. Davidson received a total of $35 dollars when she created the Nike logo in the early 1970's. I appreciated that Nike and their reps did not sugarcoat herstory, while simultaneously noting that the brand has since then compensated Davidson for her work and continues to pay her tribute. It was empowering to learn about Davidson's legacy and being in a room full of women of color serving as thought partners to Nike reps was stimulating to say the least.
Aside from the interactive activities, the fun facilitators, and savory dinner, my favorite part of the night was the rich conversations at our tables. I thoroughly enjoyed talking about Nike classics and the nostalgia some sneakers evoke. We reminisced about the times we tied our hair with shoelaces, matched our belts with our kicks, and got minimum wage jobs to stay fly. I vividly remember using my first summer camp pay check at the age of 14 to purchase my first pair of Jays, the black number 10's to be precise. My family could not afford to buy me sneakers every two months, so I often saved money to buy kicks. Our group recalled the times we would ask our friends working in retail to hold us a pair, give us a discount, and wear matching kicks with our boo things in school. These anecdotes made the night memorable.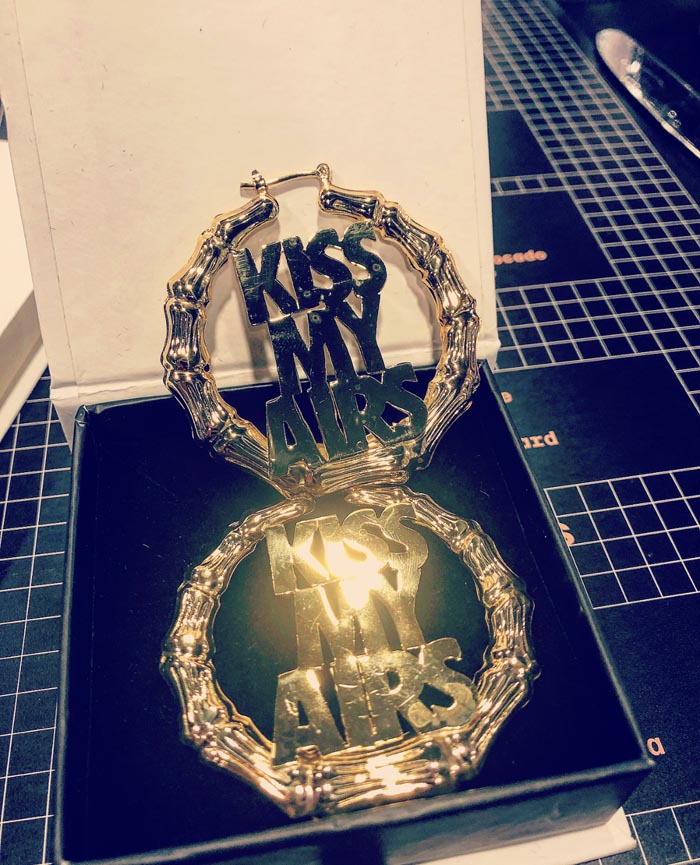 As a woman of color, we usually have to fight for a seat at the table or create our own table. Thus, having the opportunity to share ideas with these two major brands and having conversations about how sneakers have played a role in social class dynamics, defining exclusivity and accessibility was dope. It was refreshing to attend an event that made me question, reflect, and connect. I left feeling inspired and proud to be representing Uptown. Can you tell?
Shoutout to Foot Locker and the Nike team for putting this awesome event together. My advice for you vecinos, when we get invited to the table and these kinds of events, bring your authentic self, be proud of where you come from because these major brands are finally starting to see and hear us!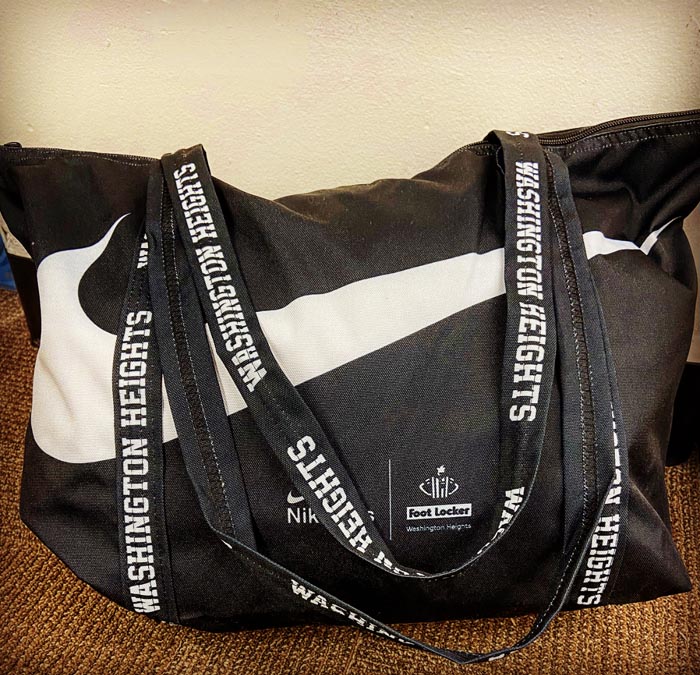 Sincerely,
Your regular degular lady from Uptown
~Kaity Modesto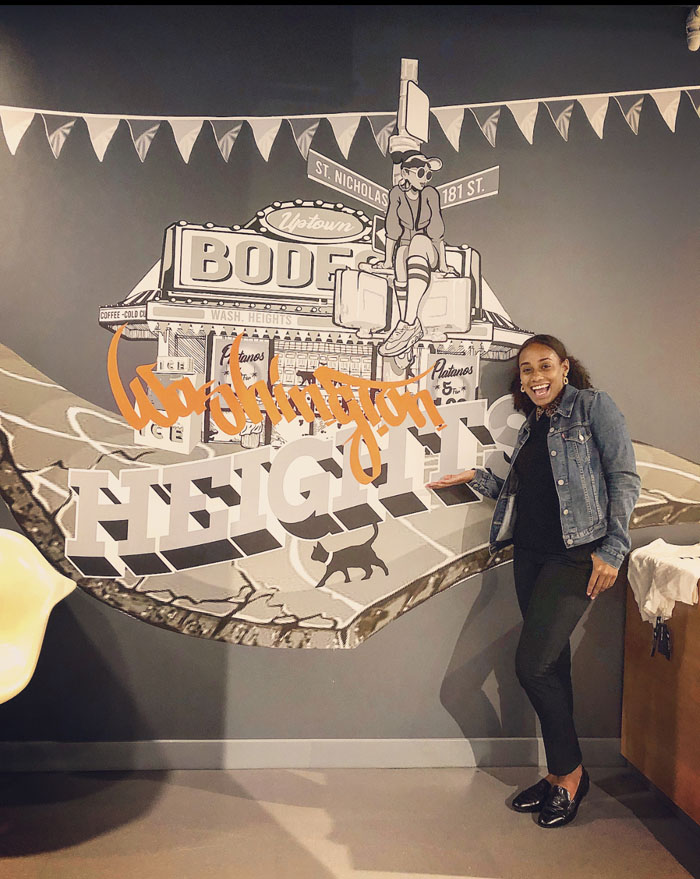 Related: Spread Love: Foot Locker Washington Heights Community Power Store
We invite you to subscribe to the weekly Uptown Love newsletter, like our Facebook page and follow us on Twitter & Instagram or e-mail us at UptownCollective@gmail.com.