BY Led Black (@Led_Black)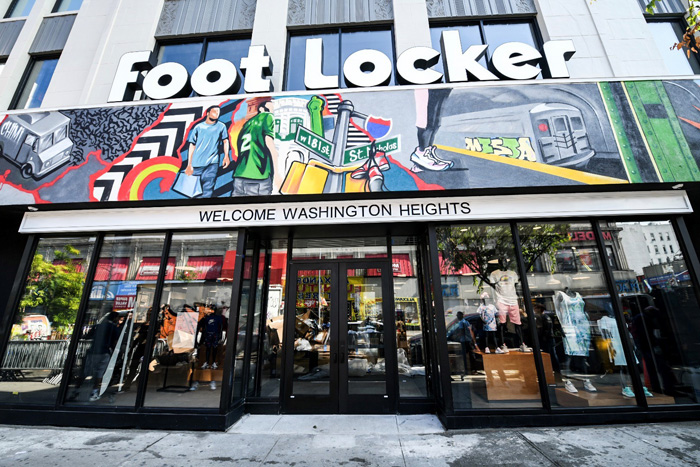 Uptown sneakerheads rejoice! This is a big deal folks. Washington Heights now has a Foot Locker Power Store. Keep this in mind, there are only 3 Power stores in the entire country. The store opens officially on 8/10 but before you even go make sure you download the Nike app as it will seriously enhance the experience. Trust us on this one.
One of things that makes this Foot Locker special is that Washington Heights was not an after-thought but an integral part of the design and implementation of the store. Foot Locker collaborated with local businesses, artists, and influencers in designing the 9,000-square-foot space to create something that's authentically tied to the community, providing sneakerheads in Washington Heights of all ages (kids to adults) with an immersive new way to fuel their passion and cop the latest sneakers and gear. Their women, girls and kids selection are top-notch and second to none. The store also boasts exclusive kicks and gear that you will not find anywhere else such as Jordan gear that shows love to the Heights.
Shout out to the homie Danny Peguero for the awesome artwork that graces the store. 181st Street will never be the same again.
Additionally, the store is the first Foot Locker ever to be powered by Nike digital experiences and services. The marriage of tech and commerce is next generation and quite impressive.
· Member Unlocks: NikePlus Member Unlocks reward consumers with special product access and exclusive member benefits, just for visiting the Washington Heights store. Delivered through the Nike App and Nike Certified Athletes, unlocks offer consumers the best of Nike at Foot Locker.
· NikePlus Unlock Box: A unique in-store NikePlus membership benefit, members can use their NikePass at an innovative, digital vending machine to get unique products and offerings.
· Shoecase: This showcase of coveted Nike footwear is the first of its kind—allowing NikePlus and Foot Locker VIP members to scan their NikePass for the chance to access the hottest sneaker in the Heights. The Shoecase will be available at the Washington Heights store launch and product will refresh regularly.
· Exclusive Product: NikePlus and Foot Locker VIP members will have access to exclusive, local product that will be available at launch and refresh seasonally. Members will also have access to exclusive gift with purchase product as part of Member Unlocks.
· Reserve: Using the Nike App, members can reserve product online to be held for them at the store—allowing them to shop the product they want in the app, then complete their purchase with an in-store associate.
· Retail Home: When entering the Foot Locker Washington Heights store, members will gain access to an array of features and content via their Nike App homepage.
· Nike Scan: Members can scan any Nike product barcode from the Nike app to pull up Nike digital and Foot Locker store inventory and learn more about the product.
So there you have it folks, hit up the store ASAP and see below for many of the grand opening events Nike and Foot Locker will be putting on for Foot Locker VIP members, NikePlus members and the community.
· Grand Opening: Saturday 8.10 – 10:30am – 8:00pm
· Discover Your Air Art Academy: Monday 8.12 – 9:45am-6:00pm: Air Max Art workshop
· Home Grown Celebration: Wednesday 8.14 – 7:00pm-10:00pm: Celebration launching three local brands that will be sold in new community store: Perico Limited, Lyfestyle NYC and Triangula Swag.
· HER Kicks: Thursday 8.15 – 5:30pm-8:30pm: Female led sneak(Her)head panel
· Run Club: Saturday 8.17 – 9:00am-1:00pm: Group run for NikePlus and Foot Locker VIP members.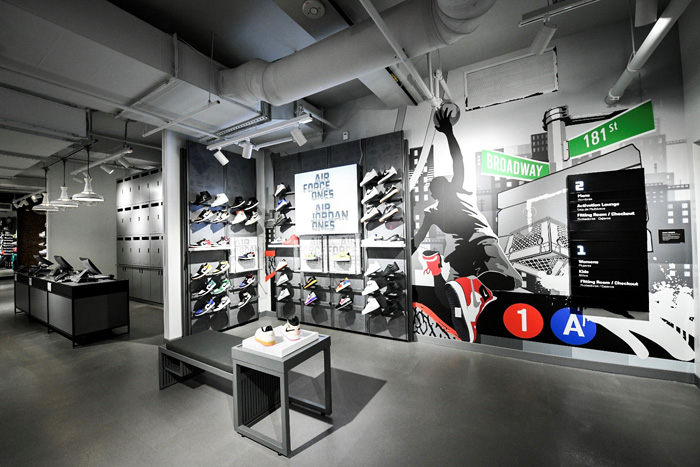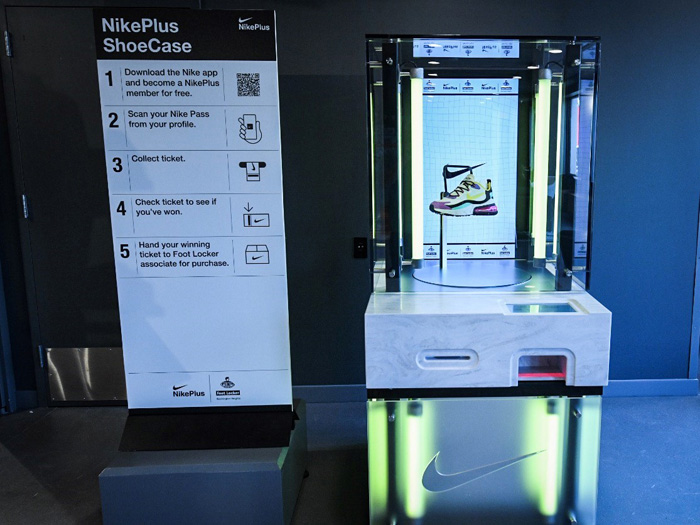 We invite you to subscribe to the weekly Uptown Love newsletter, like our Facebook page and follow us on Twitter & Instagram or e-mail us at [email protected].