BY Liann Herder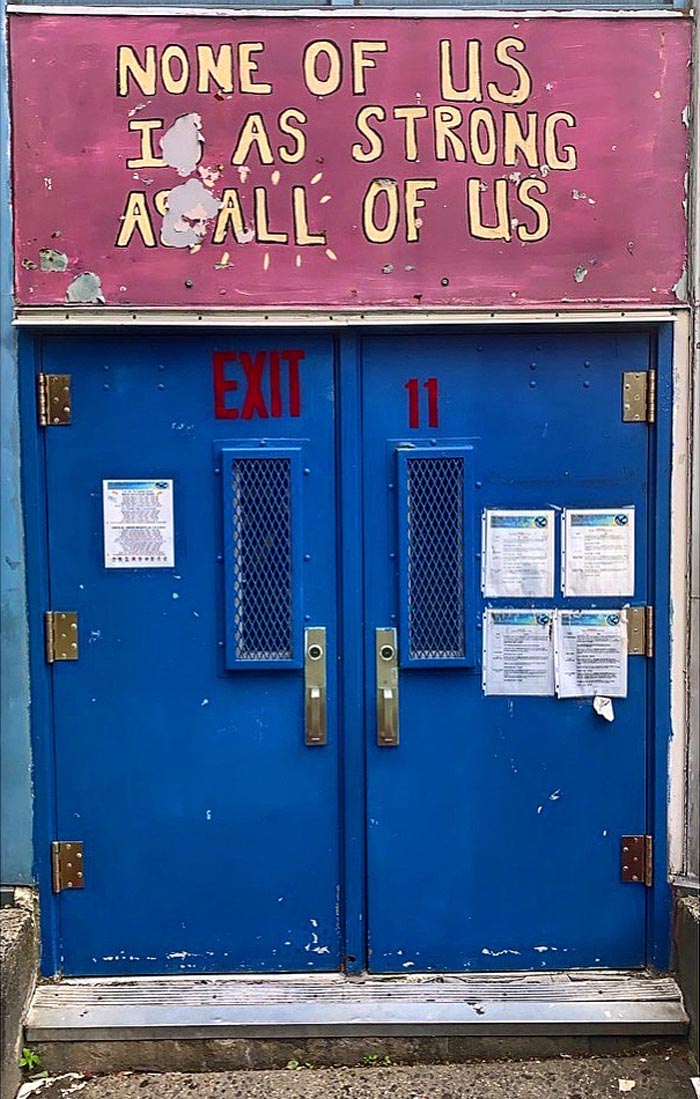 On 181st Street and Broadway, a line of green scaffolding surrounds the former Coliseum Cinema. A movie poster from 2005 for "Mad Hot Ballroom" still hangs, faded by the sun.
Washington Heights and Inwood have been without a local movie theater since the Coliseum's shuttering in 2011.
Harlem has a dance theater, the Apollo, Harlem Repertory Company and the Harlem Stage; Harlem also has a movie theater on 125th Street. City College Center for the Arts at Aaron Davis Hall offers a diverse lineup of artistic performances and shows. Further south, on the Upper West Side, there are three movie theaters, including Walter Reade at Lincoln Center, which offers theater, music, opera, dance and more. Meanwhile, the Upper East Side has at least seven movie theaters.
Comparatively, uptown residents find themselves in a cultural desert. But local artists are working to change that by creating their own spaces and finding ways to produce and perform, even without a small, dedicated venue.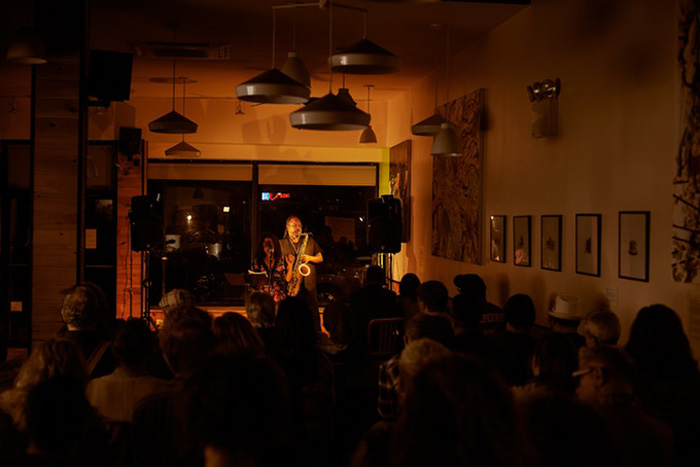 Sarina Prabasi and Elias Gurmu, owners of Buunni Coffee, an uptown Ethiopian coffee chain, just completed a Kickstarter campaign to create a small performance space in their Inwood coffeehouse.
Prabasi wrote "The Coffeehouse Revolution," a book about her immigration to the United States, part memoir and part a call for local activism. She stood at the microphone on a recent Tuesday and appealed to the sense of community to encourage those gathered to support the Kickstarter.
"We will have done it together," she said, "which will be the best part."
One by one, local artists stood up to perform on the impromptu stage: guitarists, comedians, actors, poets.
Rebecca Perez, a poet, took the mic. She has been performing spoken word poetry for over a decade and has lived in Washington Heights her whole life. She usually must travel south to places like the Nuyorican Poet Cafe on the Lower East Side, or north to The Bronx Art Space to read her work.
When she performs, Perez said she feels "a rush of—not just support—but also fear. Because, you're sharing something so personal. … The sounds of affirmation are always the things you remember the most during a performance."
Art, she said, can help build a community that can often be difficult to find.
Josh Liveright is an actor, playwright, and director who founded the non-profit film and theater collective Zena Theater Group. He moved to Inwood 15 years ago to raise a family, and he is now helping to organize and fundraise Buunni's performance space.
"This isn't just going to be an arts space," he said. "It's more arts, performance, social justice, awareness, wellness. It'll be a whole wealth of programming."
The Buunni Kickstarter raised over $1,000 more than its goal of $25,000.
"We're extremely mindful about … including as many people as possible to allow everyone to use the space," Liveright said. "The first idea behind this was that we wanted to make this collaborative."
Collaboration honors the spirit of Washington Heights and Inwood. Robert Snyder, a professor of journalism and American studies at Rutgers University, said the two neighborhoods were faced with population decline and a growing crime rate in the 1970s and early 1980s. They came together in a way that resonated across racial and monetary lines.
"Over the years," Snyder said, "they learned to work together, and to help each other to achieve objectives that people shared but could never reach working alone or in isolation."
Crime has since declined, new businesses have blossomed, and gentrification has ushered in new neighbors.
"And now the very people who stuck it out and helped it overcome the difficult years are faced with high housing costs," Snyder said.
High rents affected the annual June Art Stroll that features over 300 events by uptown artists.
This year, 131 stores offered to host performances. But each year, it gets harder to predict which businesses will still be open and able to host artists, said Joanna Castro, executive director of the Northern Manhattan Arts Alliance, which runs the project.
"We still have a robust community of artists," she said, but "a slow trickle of artists are starting to move to the Bronx."
Buunni's new space won't be a solution for James Boseley, the head of the UP Theater Company. The new space is too small for the company's seasonal plays, Boseley said.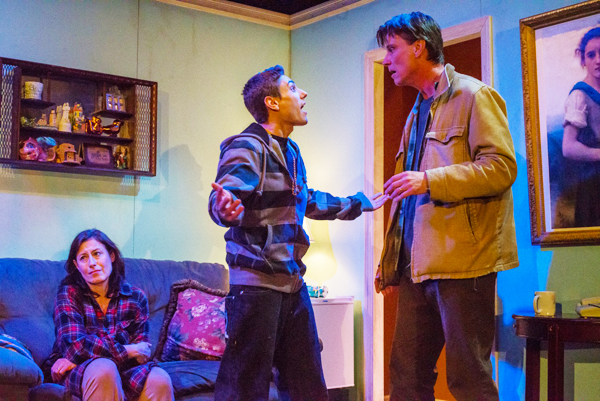 UP Theater was founded almost 10 years ago by Boseley, who, along with other uptown actors, no longer wanted to travel far to perform, audition, or see other shows.
"My original concept was, we'll find a storefront," he said. "I would approach the brokers for these storefronts or the owners themselves, and they would not want to talk to us." The realtors for the Coliseum Cinemas, BLDG Management, did not respond to requests for comment.
Boseley said that he thought real estate brokers turned him away because UP Theater could not put down a large offer. He hoped for a foothold, a chance to build and create something that could turn into a long-time rental.
"The storefront idea … is kind of the legendary way for theater companies to start, like Labyrinth and Steppenwolf out in Chicago," he said.
While UP produces roughly one major production a year, without a real theater marquee, "We're still going to be that big, little theater company that runs in church basements," Boseley said.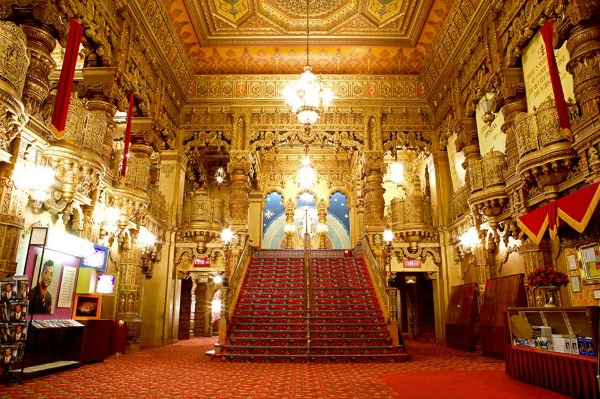 One place with a real marquee in the neighborhood is United Palace. Originally constructed as one of Loew's five Wonder Theatres, United Palace was built in 1930. It was a movie-house until 1965, when it was purchased by the United Christian Evangelistic Association.
"The theater itself is so huge," said Boseley. "We would just be swallowed up on that stage."
Now known as the United Palace of Spiritual and Cultural Arts, United Palace is indeed huge. Its seating capacity is 3,300.
"We have a real intention of being a good neighbor," said the Rev. Heather Shea, the Palace's spiritual director and CEO.
The Palace hosts The Dance Project of Washington Heights and its recitals, where audiences can number into the hundreds. The Art Stroll's opening kick-off happens in the Palace's foyer, which allows for up to 400 people to circulate throughout the day. Once a month, it shows a movie in its main space and features vaudeville acts, giving artists from around New York City a chance to perform. On Sept. 30, Columbian singer Silvestre Dangond performed.
Yolanni Rodriguez is a director, actress, and voice-over artist, started her own theater, Teatr Las Tablas, in 2006, because she wanted to see more Spanish ensembles in Washington Heights. Funding herself through a full-time job, she has performed at Alianza Dominicana Cultural Center uptown. Funding has been an issue, so she has started a nonprofit, Alma-Lab, to help raise money so the company may continue performing.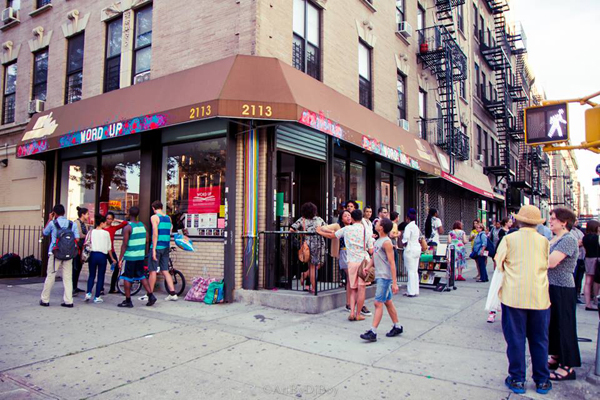 "There is no shortage of culture-makers in the neighborhood," said Veronica Liu, who started Word Up bookstore in 2011 as a pop-up.
Word Up is now located in a storefront on 165th Street and Amsterdam Avenue, and hosts classes, speakers and musicians, while customers browse and buy books.
"We want to move to a bigger space," she said. "Multiple times, it's standing room only for our audiences. … Our long-term dream is to own our own building."
To create a public performance space, the city released plans to establish an Immigrant Research and Performing Arts Center as a part of its rezoning of Inwood. While the city has not yet announced when this will happen, Mino Laura of the People's Theatre Project hopes to take advantage.
The PTP works with neighborhood youth and immigrant children to create and produce theater shows about social justice and activism. She said she plans to notify the city that she wants to be a part of the center.
"There's something starting here — it's starting to percolate," said Bosley. "Maybe uptown is next."
We invite you to subscribe to the weekly Uptown Love newsletter, like our Facebook page and follow us on Twitter & Instagram or e-mail us at UptownCollective@gmail.com.