BY Eileen Z. Fuentes (@EileenZFuentes)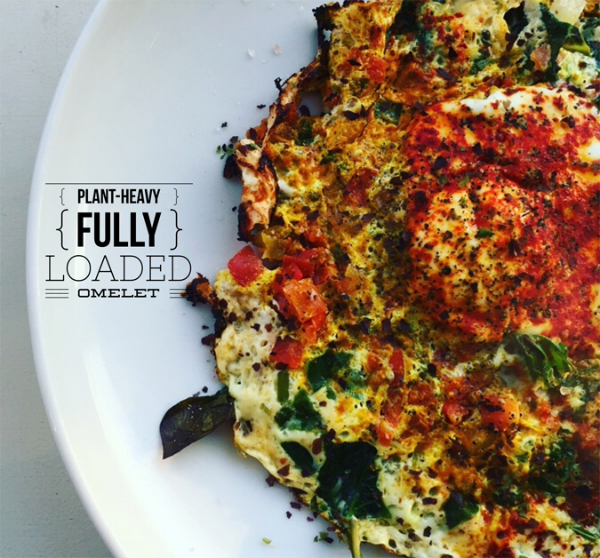 Did you know that February is cancer prevention month? It is why you should use this month to practice living a healthier lifestyle and encourage others to do the same. As chaotic as they can be, mornings set the tone for the rest of the day. Productivity experts all agree that in order to get things done, you must focus on doing the most important things first. I know the news headlines and social media are an easy distraction but if you are really serious about reaching your goals, your morning ritual can actually help you to accomplish them.
Studies show that eating breakfast makes you less likely to make bad choices and consume less throughout the day. Last week I discussed the importance of adding dark leafy cruciferous greens to your diet. This week I am taking it one step further with the recipe for what I eat on most mornings after coming home from the gym. My plant-heavy fully loaded omelet is complete with good-for-you ingredients, is very easy to make, and takes only a couple minutes to prepare. It always begins with two handfuls of dark leafy greens but then I change it up slightly so that I don't get bored. It gives me the boost I need to prepare for the tough New York City traffic and workday ahead.
Read more: My Plant-Heavy Fully Loaded Omelet
Related:
What's The First Thing I Should Add To My Diet To Reduce My Cancer Risk?
Spread Love: Introducing EileenZFuentes.com & Wellness Wednesdays
Uptown's Own Eileen Z. Fuentes Is Featured In Latina Magazine
We invite you to subscribe to the Uptown Love newsletter, like our Facebook page and follow us on Twitter, or e-mail us at [email protected].