BY Eileen Z. Fuentes (@EileenZFuentes)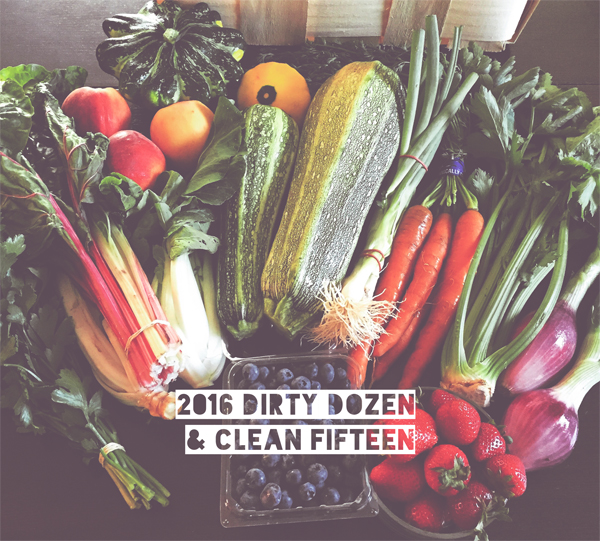 Every year I look forward to the Environmental Working Group's (EWG) Dirty Dozen/Clean Fifteen list. This handy guide helps you avoid non-organic fruits and vegetables that are highest in pesticide residues and choose non-organic items from the Clean Fifteen List. As someone who works with patients, I rely on it to assist them in making better choices during and after cancer treatment to reduce their toxic load.
The 2016 edition of EWG's Shopper's Guide to Pesticides in Produce™ elevated strawberries to the top of the Dirty Dozen list. This is particularly disturbing when you take into account that organic strawberries represent less than 10% of the market nationwide. This year, EWG is putting extra focus on conventionally grown strawberries since Americans eat nearly eight pounds of fresh strawberries a year, most of which is contains dozens of pesticides, including chemicals that have been linked to cancer and reproductive damage or are banned in Europe. USDA tests found that strawberries even after they are picked, rinsed in the field and washed before eating, are most likely to be contaminated with pesticide residues. As disturbing as this is, you should note that this does not violate U.S. laws and regulations on pesticides on food.
Many chemicals are linked to cancer, reproductive and developmental damage, hormone disruption and neurological problems.
For more: EWG's 2016 Dirty Dozen | Clean Fifteen List
Related:
My Plant-Heavy Fully Loaded Omelet
What's The First Thing I Should Add To My Diet To Reduce My Cancer Risk?
Spread Love: Introducing EileenZFuentes.com & Wellness Wednesdays
Uptown's Own Eileen Z. Fuentes Is Featured In Latina Magazine
We invite you to subscribe to the Uptown Love newsletter, like our Facebook page and follow us on Twitter, or e-mail us at [email protected].