BY Led Black (@Led_Black)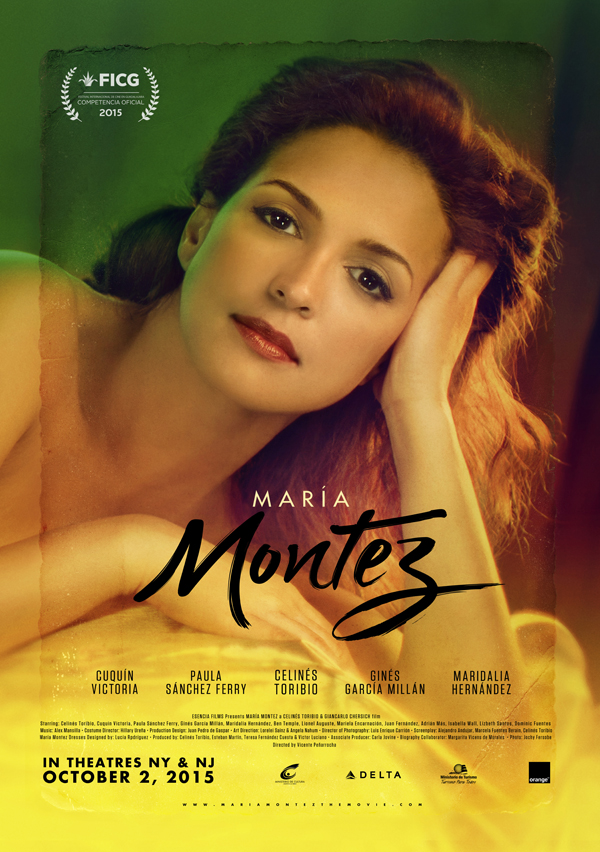 64 years ago today, Maria Montez passed away but not before making history. Maria Montez went from humble origins in Barahona, Dominican Republic to the heights of Hollywood in the 1940's. Known as the Queen of Technicolor, Maria Montez appeared in 26 films in the United States and Europe. Through sheer tenacity, talent and drive, Maria Montez forged a career that made her an international star and a Dominican icon. Enter another Dominican luminary, Celinés Toribio, who has taken it upon her herself to bring the story of Maria Montez to the big screen. Celinés not only stars in the movie but also produces it, putting her heart and soul into a film that is an important contribution to Dominican identity as well as the Dominican Republic's ascendant film industry. Celinés took some time out of her hectic schedule to talk to us about the monumental endeavor. The film debuts in New York City and NJ on October 2nd.
Get Your Tickets: Maria Montez – The Film
Q. Maria Montez is a Dominican icon. How does it feel to be able to bring her story to the big screen?
A. It feels great! I assumed the big responsibility of telling the world her story. As a new actress and producer, it was a big challenge to recreate different decades and different cities with a low budget film like this. We shot this film in just 19 days.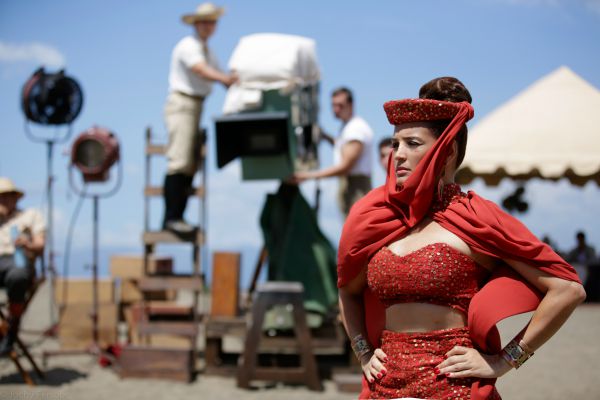 Q. Can you shed a little light on what compelled you to make this important film?
A. When I first moved to Los Angeles, I did not fit the perfect stereotype of what an actress should look or sound like. I was a size 6, I had a heavy accent and came from a small Caribbean country. It was a cultural shock for me back in 2007 and it was then that I embraced the story of success of Maria Montez and it kept me going. It kept me motivated! I felt I needed to show other women, how to be brave and a visionary, just like Maria was.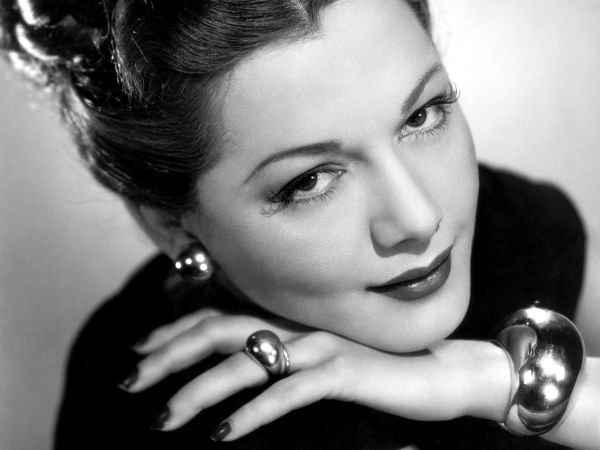 Q. Why do you think that the memory of Maria Montez still resonates the way that it does?
A. It still resonates because she was always ahead of her time. A woman who had the vision to not only be the symbol of beauty in escapist films in Hollywood, but she was also a producer. A wife and a mother who knew she needed to be somebody for her family and for her relatives abroad. That kind of woman is the type many women around the world today still search for to make them role models in their lives.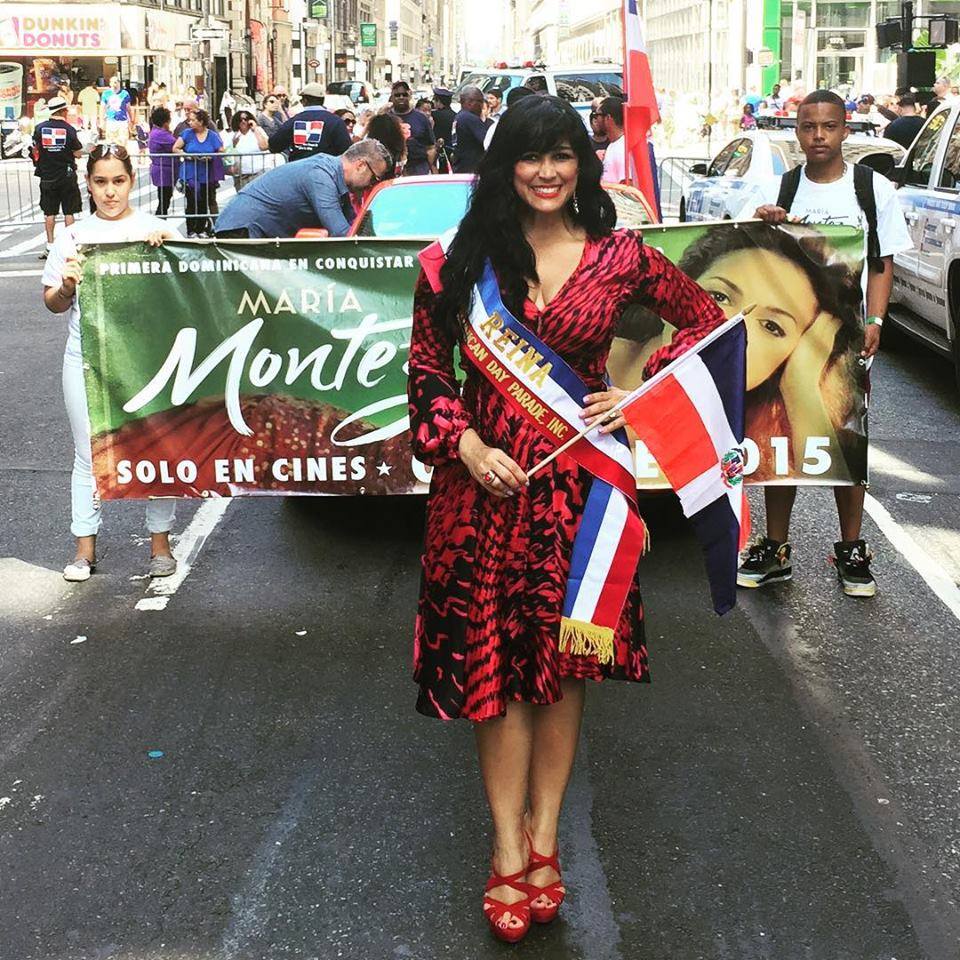 Q. The Dominican Diaspora in the Tri-State area has a profound love for you. Can you tell us a bit of about what that means to you?
A. I was born in Dominican Republic but half of my life I have lived in the US. I consider myself to be Dominican-American. This land as an immigrant, has given everything and anything I have asked and worked for. I am honored to know that many Dominicans in the US, see me as a role model of what a hard working Dominican talent is. I never allow it to confuse me with the fact that I need to keep working harder and harder on everything to be a better version of me. For me, for my family and for my community!
Q. The Dominican Film industry has been growing by leaps and bounds. The Maria Montez project and others you are working on are a part of that trajectory. Can you share your thoughts on that?
A. I'm an actress and producer and every day, I learn to try to do a great job while I produce or act. We have a new industry, so we are still in "baby steps" mode. However, our industry is growing so fast, that right now more than 15 movies are being shot in the country per year. That creates volume and demand but also the urge and the need to get better education in Film. We are working on it.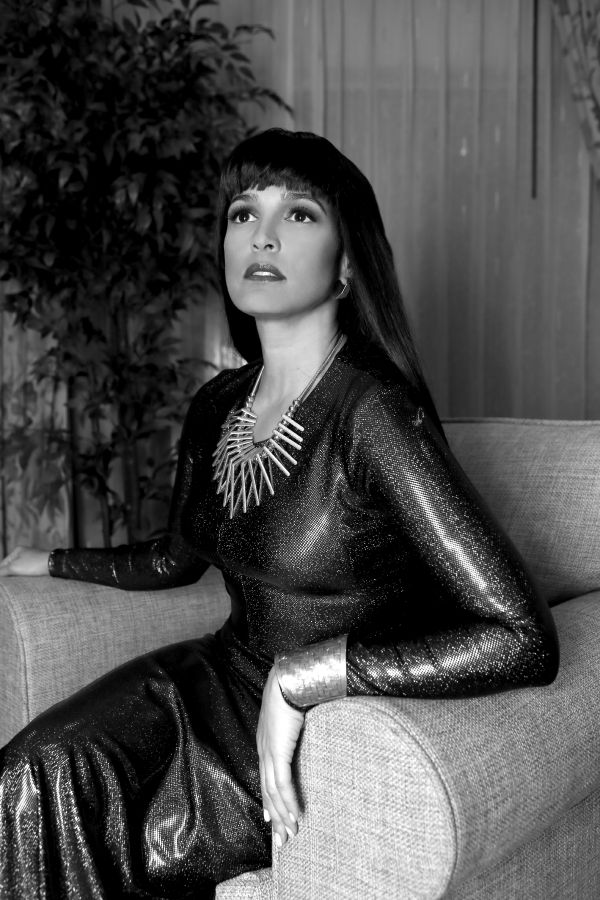 Q. As a female media mogul, what are some the unique challenges you face in a male dominated industry?
A. The same challenges women like ANACAONA a brave Dominican Indian/Native in 1500. The same challenges women like the Mirabal Sisters faced during the Trujillo dictatorship in the Dominican Republic. Men are treated different and paid different. For me when I started my producer's career 4 years ago, I was seen by the men of film in my country as if all I wanted was to appear on the big screen for fun or for ego. What the hell is Celinés the TV host doing pursuing an acting and producing career for? They use to ask all the time. The men in my country never believe a woman can play more than 2 tasks in a film. Taking on the dual roles of an actress and producer, they always anticipated failure for me. I had to work double and be diplomatic while making the work speak for me. It was not easy, but tell me Led, what success story has been easy to achieve?
Q. What are some of the other projects you are working on?
A. We are about to launch my 3rd production: "Los Fabulosos Ma' Mejores" a baseball kids comedy, "El Rey De La Habana" from famous director Agustí Villaronga, "Chasing Rubi" based on the book by Marty and Isabella Wall and "A Tiro Limpio" an action film that thus far is the most ambitious action film ever made in the Dominican Republic.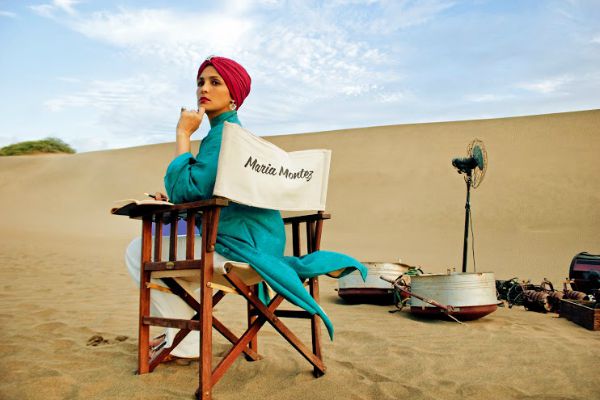 Get Your Tickets: Maria Montez – The Film
We invite you to subscribe to the weekly Uptown Love newsletter, like our Facebook page and follow us on Twitter, or e-mail us at UptownCollective@gmail.com.