Story by Gregg McQueen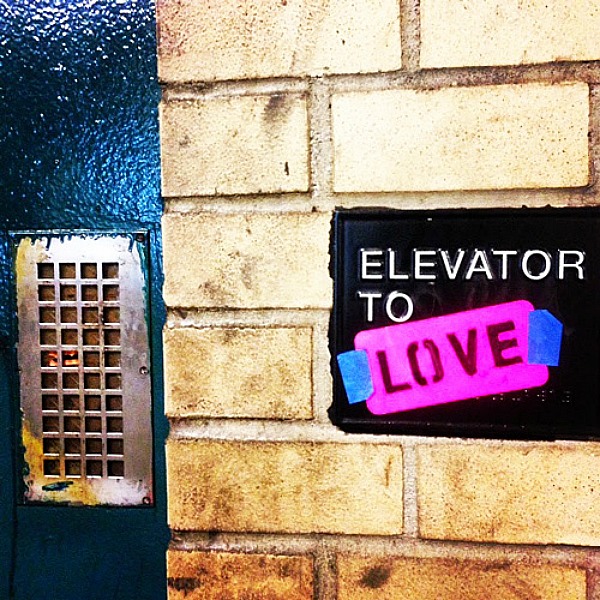 The Lovebomber is on the loose.
But no need to panic — this sly photobomber only has good intentions.
The Lovebomber is the nickname of uptowner Laura Pou, a Washington Heights resident who revels in taping the word "love" over street signs, advertisements, placards, subway notices and more, then photographing the results.
"I like seeing how the word changes the meaning of the original phrase," said Pou. "It's a beautiful word and I want to see it everywhere."
Pou began her photography project about two years ago. She recalled how she would routinely look at signs in the city, which often declare rules or restrictions of some sort, and envision a more uplifting spin for their content.
"There can be a lot of negativity and stress in New York City, and I wanted to send a positive message," explained Pou.
"By changing the meaning of the sign, I'm looking to make people think as well," she added.
An exhibition of Pou's numerous "love bombing" photos will be displayed at the Le Chéile restaurant in Washington Heights starting on May 7, and can be seen there through the end of month.
Read more: Spreading the love | Manhattan Times
We invite you to subscribe to the weekly Uptown Love newsletter, like our Facebook page and follow us on Twitter, or e-mail us at [email protected].