This summer is shaping up to be a doozy. The first annual Higher Ground Festival is going down on June 27th as part of the always grand NoMAA Uptown Arts Stroll. The HG Festival is looking for artists of all stripes to take part in this community-affirming, cultural extravaganza. That means: music, dance, visual, spoken word, magic, comedy. In short: Art in any of it's many manifestations. They have extended the deadline until March 15th so apply and spread the word about the Higher Ground Festival. Chosen participants receive 3 months to create collaborative projects as well as a project stipend and workspace.
Stay tuned for much more on the first ever Higher Ground Festival.
To find out more: tkonhigherground@gmail.com
FB: https://facebook.com/pages/Higher-Ground-Festival/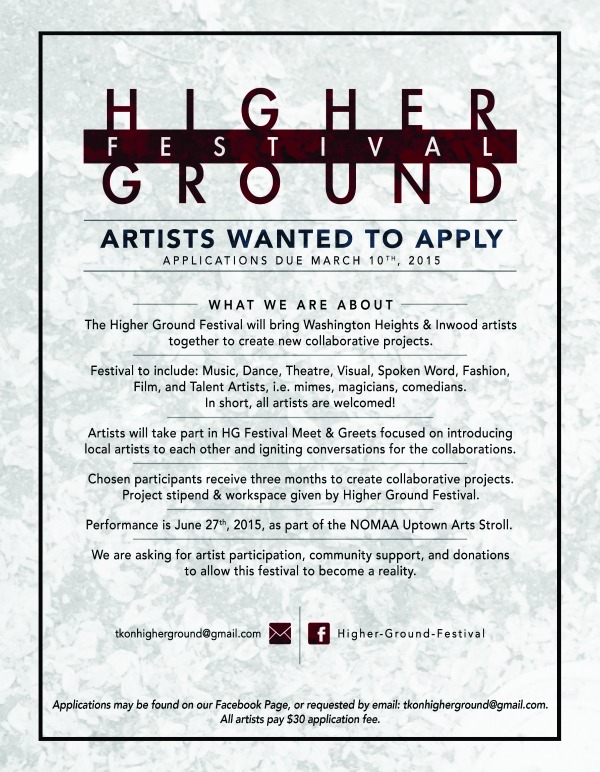 We invite you to subscribe to the weekly Uptown Love newsletter, like our Facebook page and follow us on Twitter, or e-mail us at UptownCollective@gmail.com.