We started the day with the super awesome news that our short film, The Incredibly Spectacular Dyckman Fireworks Co., got some love from the indispensable NY Times. Thanks to reporters Andy Newman, Annie Correal and Kenneth Rosen for including us in the New York Today daily roundup. See below for the succinct and superb breakdown of the film.
New York Today | NY Times
The residents of Dyckman Street – in Upper Manhattan – celebrate the Fourth of July each year with a fireworks display that is as spectacular as it is illegal.
Last year, a group of cinematographers documented the event.
At first, "The Incredibly Spectacular Dyckman Fireworks Co.," which was released online on Monday, seems a cheerful record of what happens beneath the fireworks:
Grills sizzle, teenagers preen, old women titter.
But then it gets crazy.
The streets cloud with smoke, sparks fly, the police arrive.
Watch it.
via New York Today: Primary Day – NYTimes.com.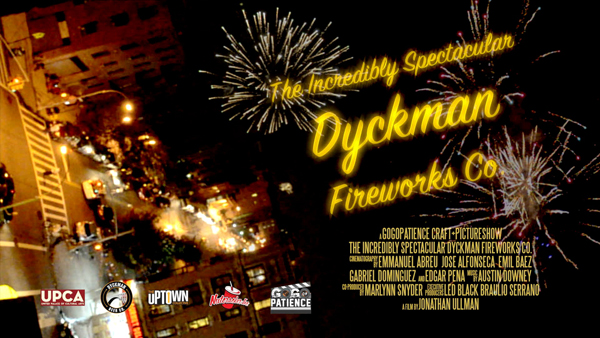 Related:
Annual Upper Manhattan fireworks spectacular stars in new short film | NY Daily News
Lighting it up | Manhattan Times
World Premiere of Dyckman Fireworks @ District 12 In Pictures…
We invite you to subscribe to the weekly Uptown Love newsletter, like our Facebook page and follow us on Twitter, or e-mail us at UptownCollective@gmail.com.