BY Jenni Ruiza (@RuizaJenni)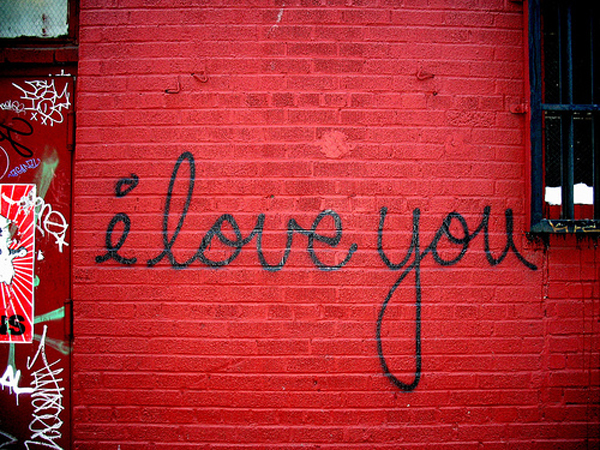 Ahh, Valentine's Day – a day full of commercialized gifts and overwrought gestures for couples. I know what you're thinking, after my Single Girl Saga pieces, you're thinking – why does she even care about Valentine's Day? Well, I don't. I simply look forward to breaking into the box of Godiva chocolates I've received tonight. But, in an effort to redeem my overall affinity for this romantic holiday – here is a list of spots and events that you can visit, whether it's with the significant other, the family, or the friends!
Disclaimer: I fully intended on including the ridiculous Bronx Zoo gifting option of naming a Madagascar hissing cockroach after your honey but the link was removed after much scrutiny. Man, I thought that was as romantic as it gets!
V-day Concert – Barton-Pell Mansion Museum – Want a more classically romantic experience? This concert is just the kind you're looking for. Taking you back to the 19th century with Julliard-trained musicians, the sounds of Beethoven will bring you and your special someone closer together. The concert begins at 7pm. Registration requested at (718) 885-1461 or info@bpmm.org
Valentine's Day Comedy Show – Thirty3 Sixty3 Steakhouse – 3363 East Tremont Avenue. Whilst enjoying a romantic dinner (reservations taken from 4pm-10pm), sit back and enjoy a hilarious comedy show featuring some of the Bronx's own funny guys: Vanderpool, Imagine, and Cory Fernandez. The comedy show begins at 9pm! Major plus? Complimentary Rose champagne! http://www.thirty3sixty3.com
21 for Fun Blackjack Night – Babalu Restaurant – 3233 East Tremont Avenue. Looking for something everyone can enjoy or perhaps having an anti-Valentine's day? Babalu is holding a Blackjack event complete with prizes that include a cruise, a gift card of $25 towards a dinner at the restaurant (must be on guest list) and a complimentary drink. Visit babalubx.com for more details.
Valentione's Day Dinner & Dancing – Tosca Cafe – 4034 East Tremont Avenue. Ah, finally a lovers' themed dinner complete with dancing and a champagne toast! Bare in mind, reservations are required and dinner begins at 6:30pm throughout the evening. The menu, containing herb crusted roast rack of lamb, saffron rice balls, white chocolate moose, raspberry panna cotta, and my personal favorite – chocolate covered strawberries! Visit toscanyc.com or call 718-863-6363 to make reservations.
V-day Luncheon – Charlie's Bar & Kitchen – 112 Lincoln Avenue. Join Charlies Bar & Kitchen for a Special Valentine's Day Luncheon. Each guest will receive a Complimentary Glass of Champagne to commemorate love and life! This is perfect for those who may have dinner plans with their boos and still want to celebrate with friends during the day. Visit www.charliesbarkitchen.com for more info.
Find out more about Bronx contributor, Jenni Ruiza, at http://www.jenniruiza.com/. Follow her on Twitter @RuizaJenni.
Check out:
Best of the Boogie Down: Havana Café
The Best of the Boogie Down: The Clock Bar
The Best of the Boogie Down: House of Cupcakes
The Best of the Boogie Down: Brew Coffee House
The Best of the Boogie Down: The Bronx Beer Hall
We invite you to subscribe to the weekly Uptown Love newsletter, like our Facebook page and follow us on Twitter, or e-mail us at UptownCollective@gmail.com.