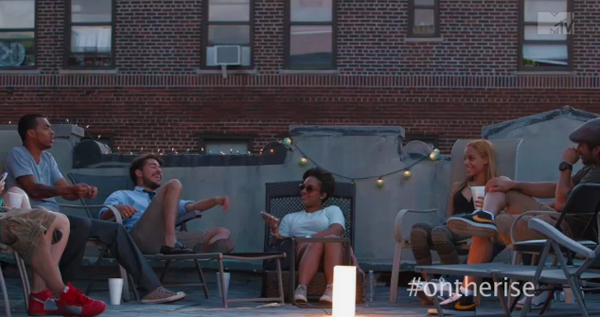 You think you know, but you have no idea. This is the story of "Washington Heights." MTV's latest docu-series will follow the lives of nine friends trying to make it in New York City. With 11 hour-long episodes, the show will premiere on the network with two back-to-back episodes on Wednesday, January 9 at 10 p.m. ET.
The series will document the comrades as they navigate careers in fashion, music, baseball and poetry, but also try to balance their family, dating and friendships as well. " 'Washington Heights' is an honest, intimate and entertaining look inside the lives, spirit and hustle of a unique group of individuals as they strive to pursue their passions," Chris Linn, executive vice president of MTV's programming and head of production, said in a statement about the series. "The show celebrates their friendship, neighborhood pride and mutual support as they make their mark — even when the challenges are great. We are optimistic that the stories of this incredibly appealing cast will connect with our audience in a deep and meaningful way."
Read more: MTV's New Series Shows Grit And Hustle Of 'Washington Heights' – Music, Celebrity, Artist News | MTV.com.
'Washington Heights' premieres Wednesday, January 9 at 10/9c.
We invite you to subscribe to the Uptown Love newsletter, like our Facebook page and follow us on Twitter, or e-mail us at UptownCollective@gmail.com.