BY Led Black (@Led_Black)
I began my day like this. As we were embarking on our journey to the Dominican Day Parade, we get stuck in the (insert expletive here) elevator on 181st Street. It's crazy because I was telling the Nutcracker Inc. crew (Dj Boy, Ray & Edgar) that I hate taking these elevators because of the fear that they would get stuck. Almost on cue, it stopped. At first, it looked like we would be there for the long haul but after a really hot 10 minutes we were back on our way to the parade.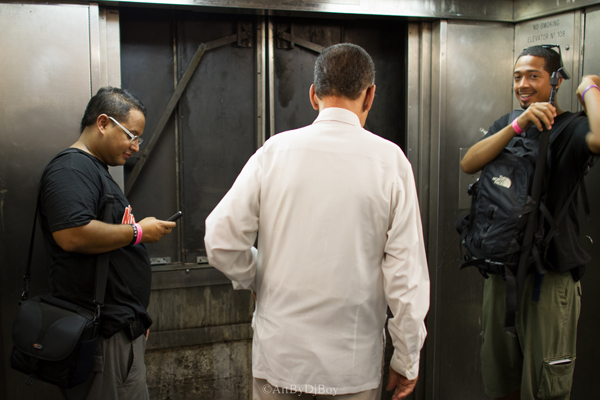 Backtrack: I really began my day like this. I had the honor of attending the annual Pre-Dominican Day Parade breakfast at La Marina hosted by State Senator Adriano Espaillat and Councilman Ydanis Rodriguez. The entire event was awesome and a veritable who's who of NYC politics was in attendance. The icing on the cake was that Councilman Ydanis, who I admire tremendously, gave the Uptown Collective a shout out.
[blackbirdpie url="https://twitter.com/Led_Black/status/234649899122167809″]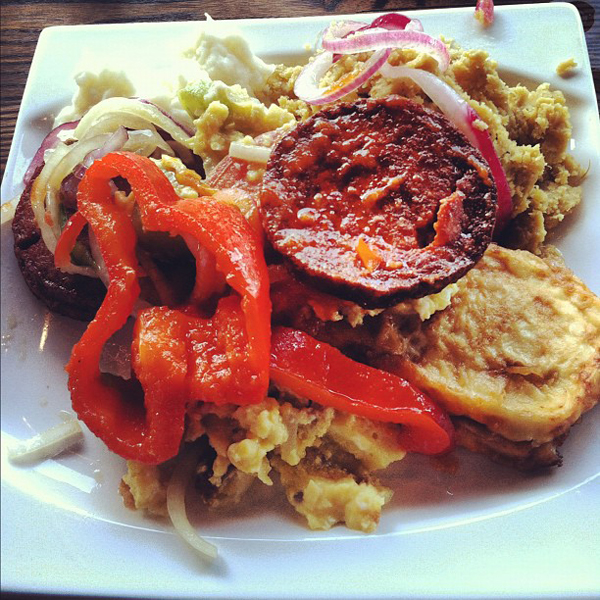 When we finally make it the parade, we run into the Thats Dominican crew and are invited onto their float. Sweet! The famous Pancho Manguera was also on the float and he really drove the crowds into hysteria. Much respect goes out to Thats Dominican for showing us so much love.
[blackbirdpie url="https://twitter.com/Led_Black/status/234697164197072896″]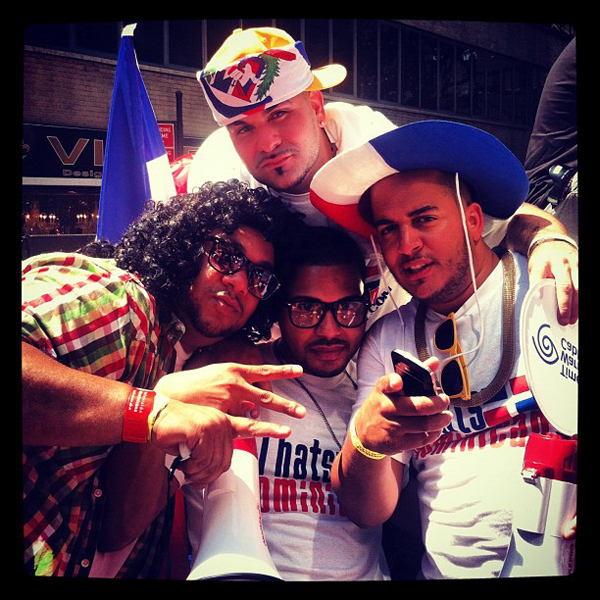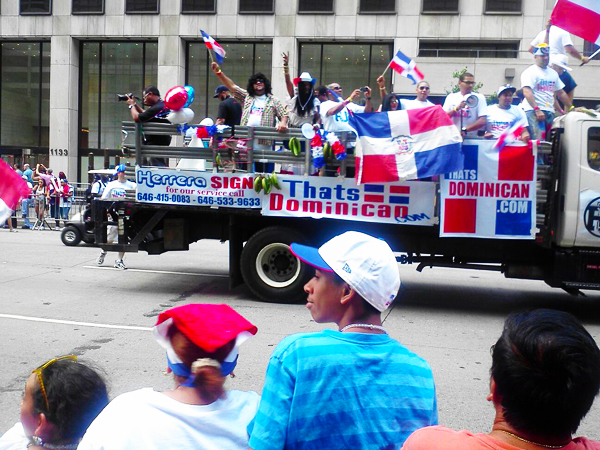 The parade was absolutely incredible. It felt great to have been there with so many Dominicans from all over the diaspora. We were all enveloped in a sea of Domincan-ness and it was downright surreal. To see so many Dominican flags being waved with such love and emotion was simply incredible. We Dominicans have finally arrived.
[blackbirdpie url="https://twitter.com/Led_Black/status/234703183350468608″]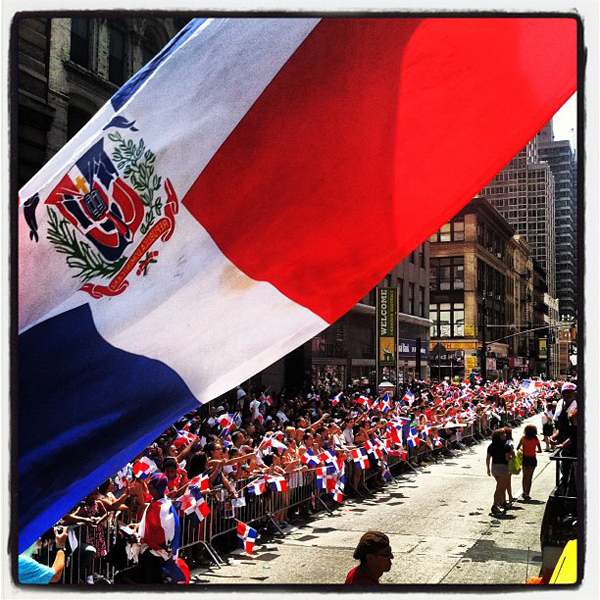 After the parade, it was back Uptown and it seemed that almost half of the folks that were at the parade were now Uptown walking up and down St. Nick. The police were also out there in full force. There was even mobile towers set up every few blocks. While I understand that the police have to be prepared for all eventualities, it did feel like overkill. A few cops had that I-wish-someone-would-start-some-shit look on their faces.
[blackbirdpie url="https://twitter.com/Led_Black/status/234803197745692672″]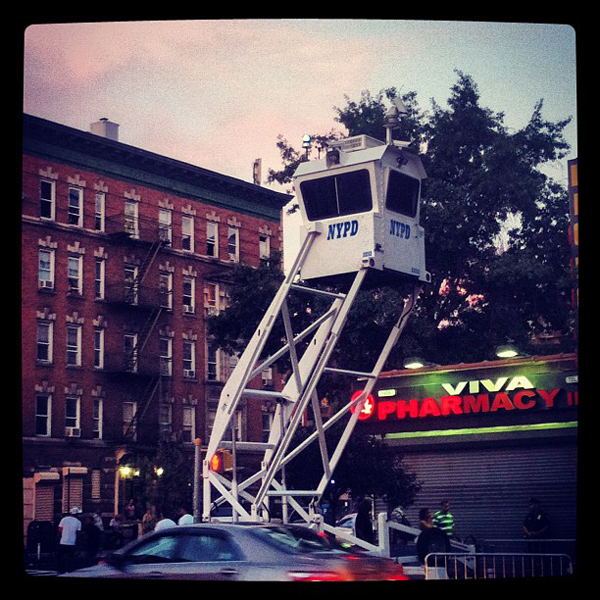 After the scene died down, we headed down to Dyckman to the strip and that was a zoo. The scene outside of La Marina was sheer insanity and Dj Boy almost got arrested for merely filming a cop manhandling someone. Luckily, he was frisked and let go but after that we all decided to call it a day. Just another day Uptown….
Check out: The 2012 Dominican Day Parade In Pictures
Related:
Dominican-American Félix Sánchez Wins Olympic Gold For Abuelita 
From Washington Heights to Washington D.C.
Flashback Fridays: The Post DR Parade Party Uptown 2010
Dominican Independence Day Gone Viral
DR Independence Day Gala @ The Hispanic Society of America
What Dominican Independence Day Means | Remezcla
We invite you to like our Facebook page and follow us on Twitter, or e-mail us at [email protected].