BY Led Black (@Led_Black)
BY Emmanuel Abreu (@EAbreuVisuals)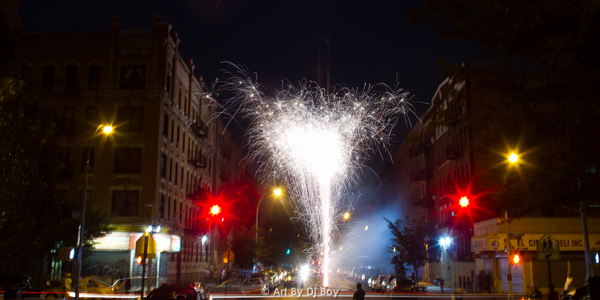 The night smelled of gunpowder, fritura (fried food) and hookah. Explosions rang out into the wee hours of the morning that rattled eardrums and set off car alarms for blocks on end. The streets swarmed with folks, cookouts abounded and the music competed with the fireworks for supremacy.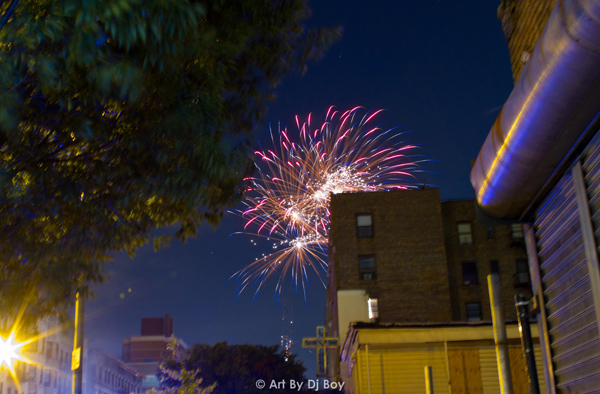 Welcome to the 4th of July in Washington Heights. Everyone has their way of celebrating Independence Day and the hood is no exception. For those that don't know, each block was in a fireworks war with the other, doing their best to upstage and outshine any and all competitors. Thousands of dollars of Pennsylvania's best pyrotechnics went up in smoke in the skies above Washington Heights last night.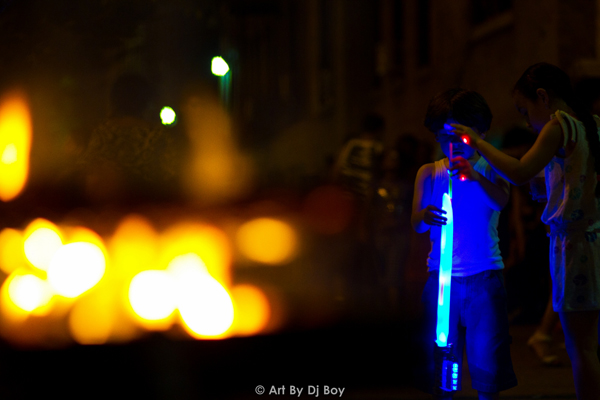 The Uptown Collective and Nutcracker Inc crew were on hand to capture the festivities for our documentary. There are times when Washington Heights seems to be another planet and yesterday was one of those times. Walking throughout the hood last night had a surreal quality that brought me back to my childhood growing up in this neighborhood. I was a kid again, high off of the verve, energy and unbridled gusto of Washington Heights. Like I have said on many occasions, there is nothing in the world like an Uptown Summer!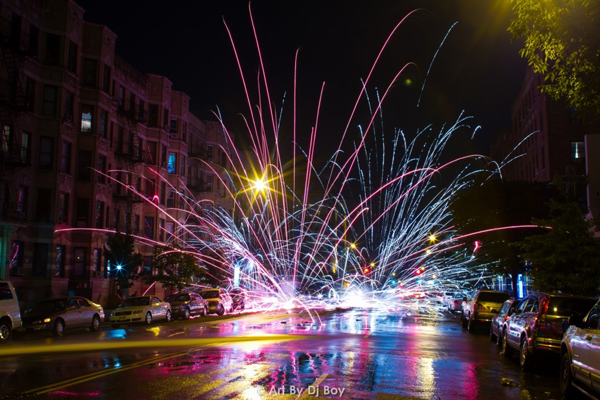 Related: Pics From the People: Hood Fireworks
Twitter: @NutcrackerInc
FB: https://www.facebook.com/NutcrackerInc
Check out the story that started it all: The Nutcracker
Read the awesome story by Michael Feeney of the NY Daily News on our film: The modern-day moonshine of upper Manhattan
We invite you to subscribe to the weekly Uptown Love newsletter, like our Facebook page and follow us on Twitter, or e-mail us at [email protected].