BY Led Black (@Led_Black)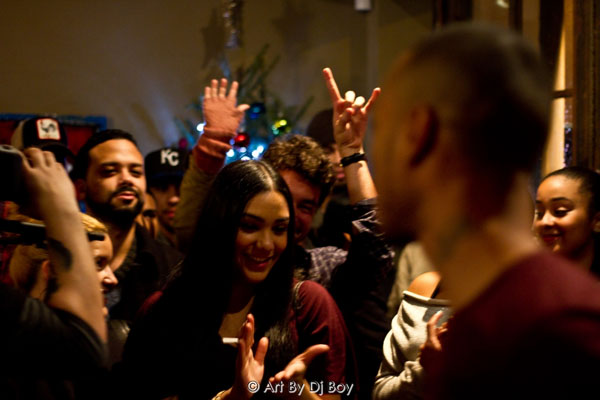 It's about to be on and poppin'. MTV has picked up the tentatively titled The Heights, a reality series that follows a crew of friends who live, work and get down in our beloved Washington Heights. Uptown Collective supporter and future star, Audubon, will be one of the featured artists on the show. I have been saying for quite a while that Audubon is a big deal. Shout out to that entire crew. It's going to be a long, hot summer!
'Washington Heights' premieres Wednesday, January 9 at 10/9c.
Read more: MTV's New Series Shows Grit And Hustle Of 'Washington Heights' – Music, Celebrity, Artist News | MTV.com.
Check out: MTV's 'Washington Heights' – The Trailer
BTW: Pics From Audubon's Project 1 @ Apt 78
We invite you to subscribe to the Uptown Love newsletter, like our Facebook page and follow us on Twitter, or e-mail us at [email protected].