BY Paul Lomax (@PaulLomaxPhoto)
Dawn. La Guardia Airport. New York.
As a young boy I always had the urge to travel.
I thank my lucky stars that my dreams came true.
I'm writing this post from Cancun, Mexico, but before I arrived here, I saw the same kind of wonder in this child's face that has never left my mind and, I hope never will.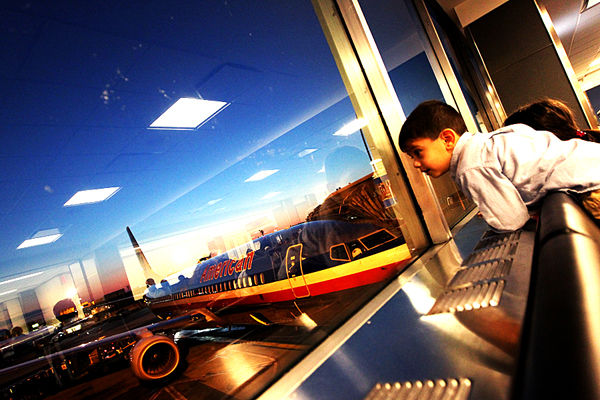 Check out: Paul's Postcards: Chichen Itza, Mexico
We invite you to like our Facebook page and follow us on Twitter, or e-mail us at UptownCollective@gmail.com.