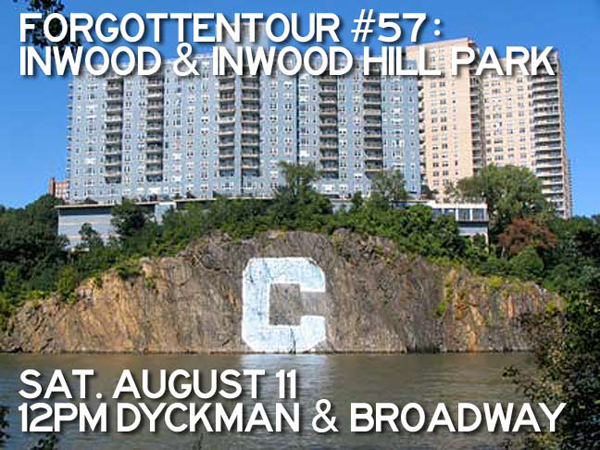 Meet at Dyckman/200th St station, A train, corner of Riverside Drive and Broadway.
See the Dyckman Farmhouse, the Seaman Estate Arch, and historic Inwood Hill Park and its rich Native American and colonial history in this tour through Inwood and Inwood Hill Park.
There's also Manhattan's only old-growth forest and spectacular views of the Henry Hudson Bridge.
Check back on www.astorialic.org or www.forgotten-ny.com for developing tour details.
Fee: $15.00 to GAHS members, $20.00 non-members (rain date Aug 18)
RSVP: info@astorialic.org or fny@astoriallic.org.
Related:
Inwood Hill Park Enigma – The Art of Young Jee
A Trek Through the Timeless Treasure that is Inwood Hill Park
Park Portfolio – Inwood Hill Park
We invite you to like our Facebook page and follow us on Twitter, or e-mail us at UptownCollective@gmail.com.