BY Led Black  (@Led_Black)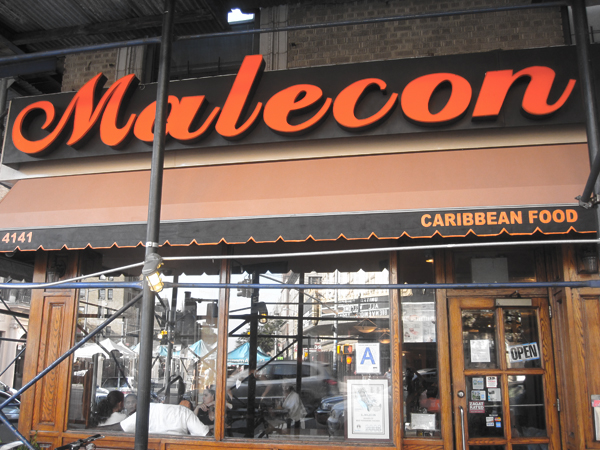 El Malecon (4141 Broadway at 175th St) is a machine. I mean that in a good way, as in El Malecon is an efficient and delicious Dominican cuisine machine. Great food, great service with a healthy measure of good old Dominican hospitality to match. What more could you ask for? In my estimation, El Malecon is pound for pound one of the best traditional Dominican restaurants in the neighborhood. They are right up there with El Lina (500 West 207th Street) and the now defunct Margot's (3822 Broadway).
One thing about this place is that it is always packed but the waiters are experts at keeping everything moving and the wait is usually nominal. Another interesting factoid about El Malecon is that its clientele is so diverse. I am talking United Nations diverse. Whites, Blacks, Asians and other Latinos, not to mention Dominicans, are regular customers of this well-run establishment.
In all of my visits there, I can honestly say that I haven't had a bad meal yet. On this particular day, I ordered the Pollo & Camarones Salteados, which is essentially chicken and shrimp stir-fried with peppers and onions. It was delectable as usual, as were the rice, black beans and tostones that accompanied it. I can't forget the ice-cold Presidente that washed it all down. Speaking of Presidentes, El Malecon has an unbeatable deal of a bucket of 5 Presidentes for just $10. Another favorite off the menu is the Chofan Mixto, which is a Dominican version of Chinese fried rice with steak, shrimp, chicken and vegetables.
They also make a mean café con leche. Breakfast, lunch and dinner, you just can't go wrong with El Malecon.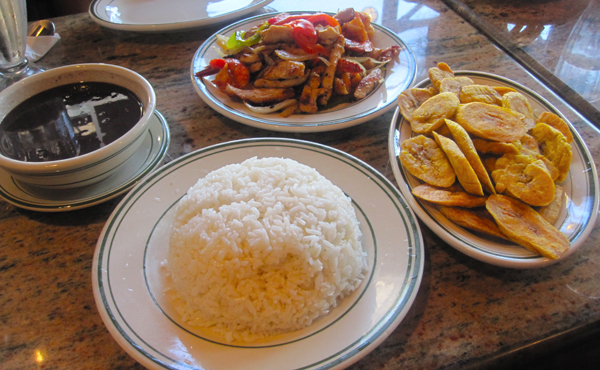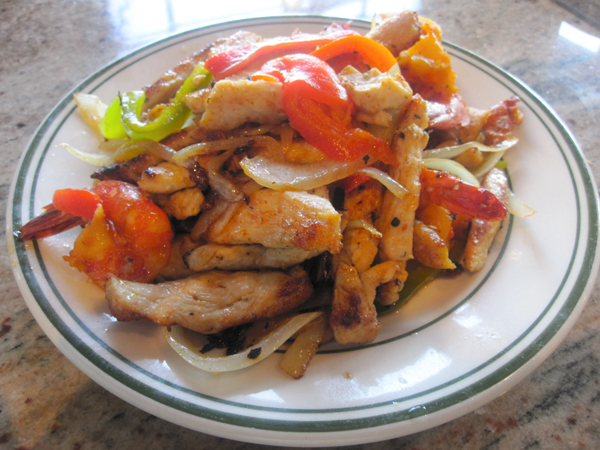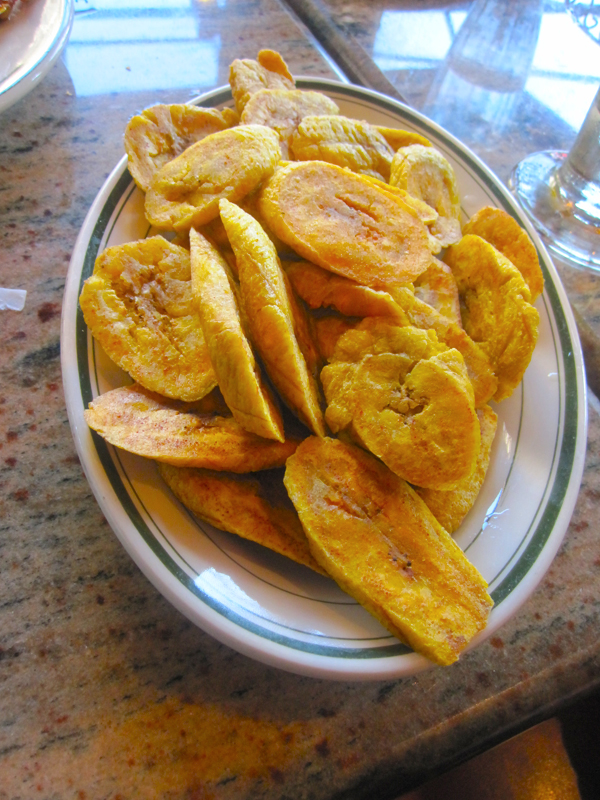 We invite you to subscribe to the weekly Uptown Love newsletter, like our Facebook page and follow us on Twitter, or e-mail us at UptownCollective@gmail.com.