By @led_black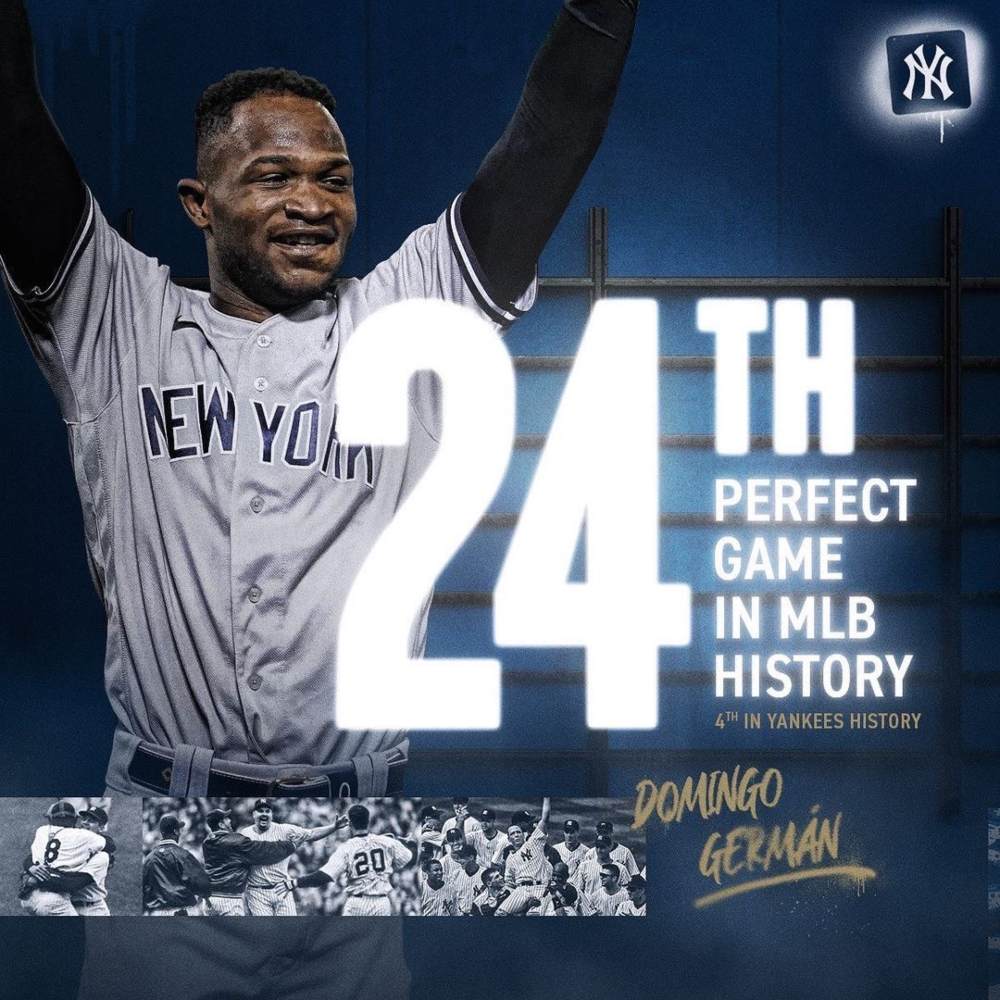 When Domingo Germán received the news that his beloved uncle, who was a constant father figure in his life, had passed away on June 26, he was utterly devastated. He could not stop the tears from flowing. Domingo was a mess in the clubhouse the day prior to his pitching outing but he was not about to miss his date with destiny. His uncle would have wanted it that way.
On Wednesday, June 28, 2023 Domingo stepped up to the mound but he was not alone. His tío querido was right there beside him. Together they made history… Domingo became only the 24th player in major league history to ever pitch a Perfect Game, he is also the 4th Yankee and the first Dominican to do so. To God goes the glory…
We invite you to subscribe to the weekly Uptown Love newsletter, like our Facebook page and follow us on Twitter & Instagram or e-mail us at [email protected].