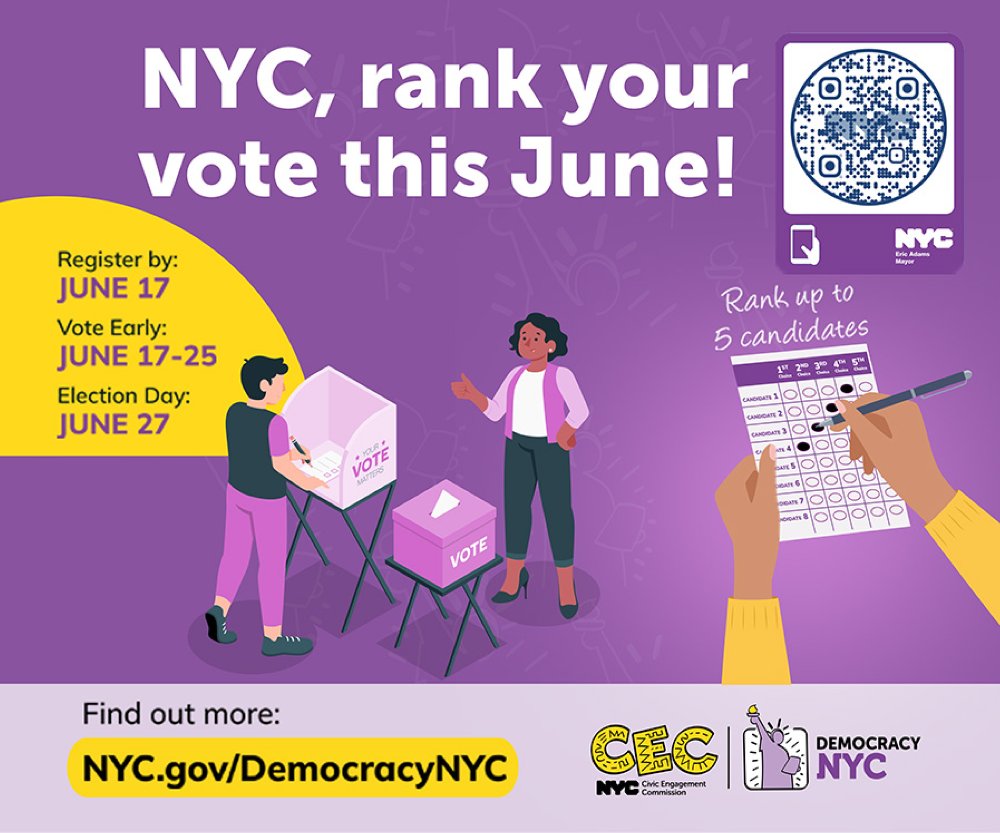 Early Voting for the June 27 Primary has begun familia. This Primary will feature Rank Choice Voting.
To vote in the June Primary, you must be registerd to vote by June 17th; then, you can either vote during the early voting period between June 17th-June 25th or on Election Day, June 27th.
You can also request an absentee ballot; the deadline to request an absentee ballot online is Monday, June 12th, and in person is Monday, June 26th. The deadline to postmark your absentee ballot is Tuesday, June 27th.
More Info: http://NYC.gov/DemocracyNYC
We invite you to subscribe to the Uptown Love newsletter, like our Facebook page and follow us on Twitter and Instagram, or e-mail us at [email protected].