BY Led Black (@Led_Black)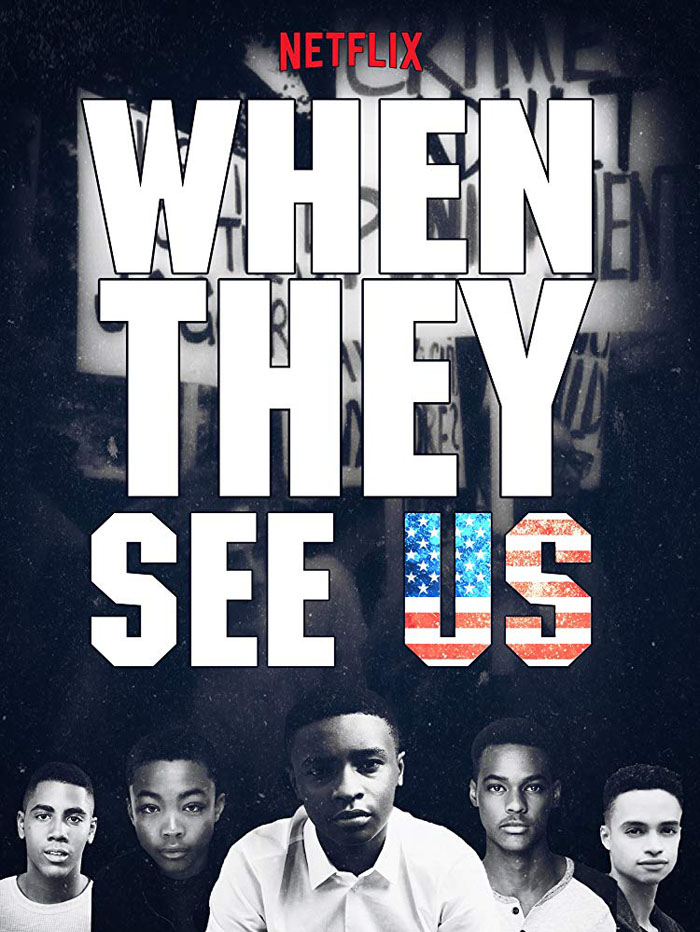 When They See Us, the latest project from the paradigm shifting director Ava DuVernay, is difficult to watch. In fact, in the first few minutes of watching the searing series you will feel the white-hot anger boiling up inside you and you will feel scorching tears streaming uncontrollably down your face.
What you are witnessing is a media-fueled legal lynching that took place just 30 years ago. 5 young boys of color, ranging in age from 14 to 16 years old, had their lives taken away from them for simply being a person of color and for being in the wrong place at the wrong time. When They See Us meticulously details the trials and tribulations of these young men who were labeled a "wolf pack" and deemed guilty way before they ever had their day in court.
With no real evidence but wicked collusion between the police and the prosecutors, these five boys were railroaded and they all served between 6 to 13 years. This series is a must watch to see the way the system treats people of color. In the words of the Ava DuVernay, "the system's not broken, the system was built this way." In other words, the system is not broken; it was designed to break us.
We invite you to subscribe to the weekly Uptown Love newsletter, like our Facebook page and follow us on Twitter & Instagram or e-mail us at [email protected].