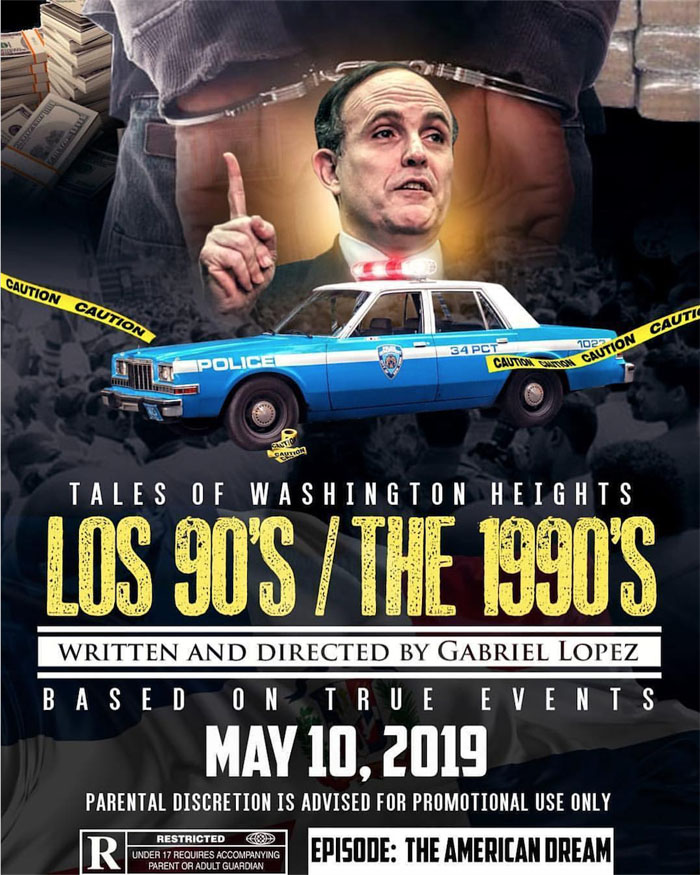 The 90's was a wild era in the history of Uptown in general and Washington Heights in particular. At that time Washington Heights was the epicenter of the wholesale and retail drug trade for the region. Folks came from all over the city and beyond to purchase narcotics. From dime bags of haze to multiple kilos of cocaine, crack and heroin, Washington Heights was the Home Depot of drugs. Millions of dollars and untold gargantuan quantities of drugs flowed throughout the neighborhood daily. The era scarred everyone who lived through it.
Enter Gabriel Lopez. Mr. Lopez wrote, directed, produced and stars in Tales of Washington Heights: Los 90s/The 1990s. The much buzzed about web-series is based on real events and situations that came out of the madness of that era. The first episode airs on YouTube on May 10, 2019. Get familiar familia.
We invite you to subscribe to the weekly Uptown Love newsletter, like our Facebook page and follow us on Twitter & Instagram or e-mail us at UptownCollective@gmail.com.