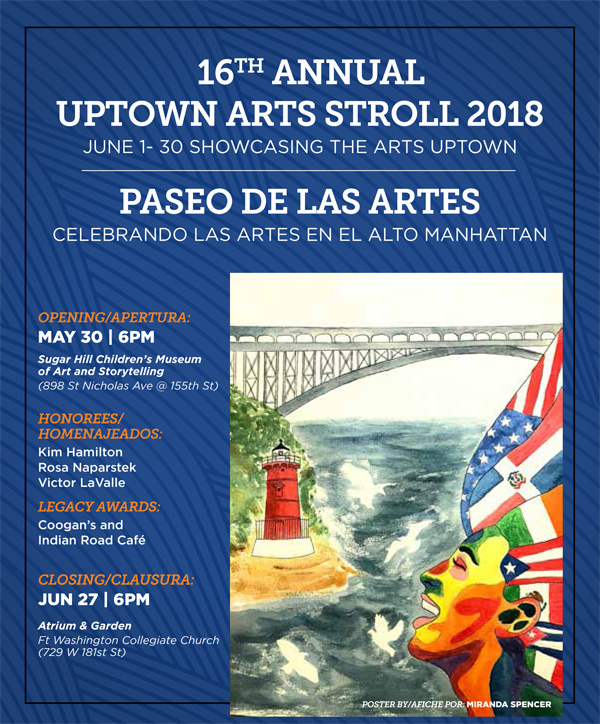 Mark your calendars people; the 2018 Uptown Arts Stroll Opening Reception goes down on Wednesday, May 30 from 6 to 9 pm at the Sugar Hill Children's Museum of Art & Storytelling (898 St. Nicholas Avenue @ 155th Street). The 2018 Uptown Arts Stroll will feature open studios, art exhibitions, concerts, literary events, and performances during the month of June, throughout Northern Manhattan from West 135th Street to West 220th Street. This annual celebration of the arts Uptown is the proper way to bring in an Uptown summer. See you there people!
For more info: www.artstroll.com/
We invite you to subscribe to the weekly Uptown Love newsletter, like our Facebook page and follow us on Twitter & Instagram or e-mail us at UptownCollective@gmail.com.