By Mino Lora
Photo: E. Abreu Visuals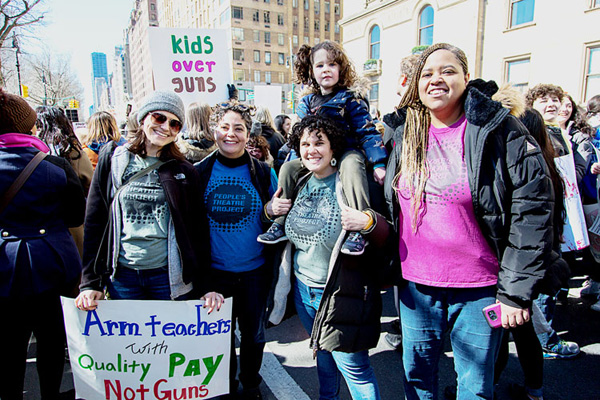 I am a firm believer in the power of young people.
They teach me and inspire me every single day; it is clear to me that their compassion, creativity and commitment is unmatchable.
The March for Our Lives was the largest nationwide protest in this country demanding gun reform. There are estimates of one million people marching in Washington and hundreds of thousands in towns and cities across the country. This in and of itself is a huge accomplishment, but what makes this movement even more special is that young people are leading. Many of the organizers are students from Parkland, Florida, who were survivors of the school massacre from February 14th. These brave young people took their pain, fear and anger and turned it into action. And in this quest, they inspired us all.
Read more: UPinion: "We must listen" | Manhattan Times
Related:
The Future Is Ours – A Q&A With Junot Díaz
Mino's Motivation | Manhattan Times
We invite you to subscribe to the weekly Uptown Love newsletter, like our Facebook page and follow us on Twitter & Instagram or e-mail us at [email protected].