By Carmen De La Rosa (@CnDelarosa)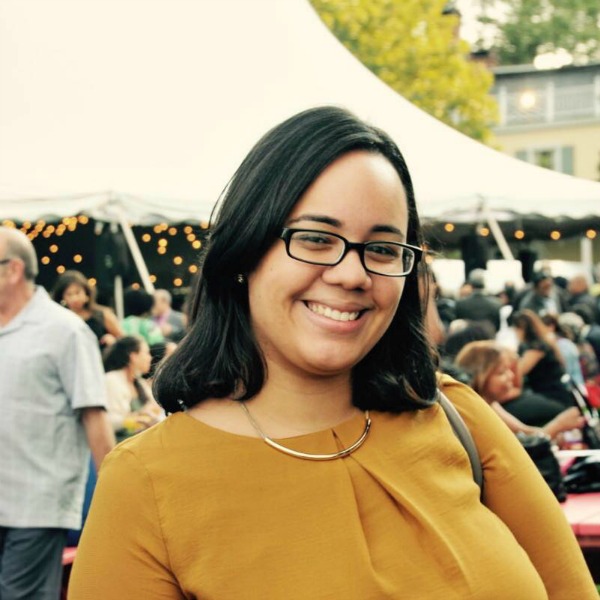 I have long been inspired by the voices, ideas and energy of my peers in making change. Here Uptown, young people are driving conversations about gentrification, community preservation and pushing back against the powerful forces looking to move in. We are instead interested in grassroots energy, aimed at empowering the people, the long-time residents who have made this community what it is today. There is so much passion and eagerness to make our voices heard and it's time for our generation to take the reins. That is why I am running for the New York State Assembly, because we cannot sit on the sidelines any longer as decisions are made that impact us all.
First, a little bit about me: Like many from our community, I was born in the Dominican Republic, but I was raised Uptown. I attended St. Jude's Academy on 204th Street, followed by Mother Cabrini High School on Fort Washington. I am a product of Washington Heights and Inwood and am proud of this fact. For the past five years, I have served this community as Council Member Ydanis Rodriguez's Chief of Staff. I was someone who stayed behind the scenes, digging into the details and making sure the job got done.
But then I started to take a look and see that less than 25% of the elected leaders in our State Legislature are women, even fewer are women of color and not a single one is Dominican. This deeply troubled me. It is abundantly clear that voices of so many women like myself, living in our community uptown, are not represented in the halls of power in Albany.
As a young mother, I want to prove to my daughter that women of color can do whatever they set their mind to. I decided that given my experience, ideas and ability to lead in my own right, there is no reason I should sit around and wait to be given an opportunity, because this doesn't happen. To make the changes you want to see, you have to fight and step up. I am running for office because I want to be a part of this change, to bring these voices off the sidelines and into the statehouse.
I am raising my two-year old daughter uptown. I am committed to the continued improvement and quality of life for this community. I have 10 years of experience in government, where I developed strong skills, relationships and an ability to form coalitions around important issues. I've worked to save senior and childcare centers from closing in our community; made sure countless tenants remained in their homes when slumlords sought to force them out; worked with leaders of community organizations to see more services provided to our youth and seniors; and directed legislative agendas, passing laws to make our city safer and more equitable. I am now ready to take this knowledge and put my full effort into representing you in Albany.
If I'm elected, with your support, I promise to focus every day of my time in office fighting for this community. I care passionately for education and I am dedicated to seeing better results out of district 6 schools. To start, I am determined to succeed where our current assembly member has fallen short, in recouping the over $2 billion dollars owed to NYC from the Campaign for Fiscal Equity lawsuit. I will work to see our early childhood education programs strengthened and expanded so that our elementary and middle schools improve. I have a personal stake in this fight, with my daughter set to begin pre-k soon. I will work alongside parents throughout northern Manhattan; improving schools at home so they do not need to take a train downtown to receive a quality education.
I am also committed to doing everything I can to stem the tide of gentrification uptown. I have worked on these issues for years now in Inwood and Washington Heights and can clearly see where our state is falling short in protecting residents. If elected, I'll work every day to reregulate apartments lost to deregulation. I'll work to ensure nieces, nephews, grandchildren and others are able to inherit rent stabilized apartments through succession rights, expanding the definition of "immediate family;" and I'll support efforts to strengthen rent laws that punish landlords that think they can get away with displacing our long time tenants.
It would be an honor to fight for these priorities on your behalf. My tenure in office will be a stark contrast from the current dynamic. I will start this work on day one and will not rest until we see action taken. I promise to work just as hard when the cameras are off as when they are shining on the work we're able to achieve together; that I will work just as hard during years without elections and that I will be present throughout the community, with a responsive and capable staff, every day of the year.
It is time to bring new leadership to Albany. We have lacked an empowered female voice, fighting on behalf of Uptown, for too long now. I am experienced, capable and ready to be that voice for you.
Election Day is September 13th, 2016 and I hope I can count on your vote.
Carmen De La Rosa is a candidate for the 72nd Assembly District. She is formerly the Chief of Staff for Council Member Ydanis Rodriguez, and is the Female District Leader for AD72 Part B.
We invite you to subscribe to the weekly Uptown Love newsletter, like our Facebook page and follow us on Twitter & Instagram or e-mail us at [email protected].