Photography by Mario Carrion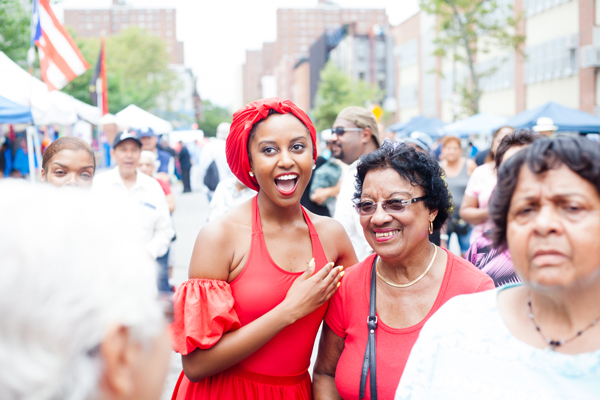 "That's real commitment. These guys are staying put," affirmed Dr. Marta Moreno Vega, founder and Director of the Caribbean Cultural Center African Diaspora Institute (CCCADI), one of the Festival's presenters. She referred to the sea of umbrellas moving to the sound of drums at this year's "Fiestas Tradicionales en Honor a Santiago Apóstol." Despite the heavy rains, the crowd stood strong through the weekend, a testament to the community's commitment to the 49 years old celebration and to the rapidly changing neighborhood of East Harlem.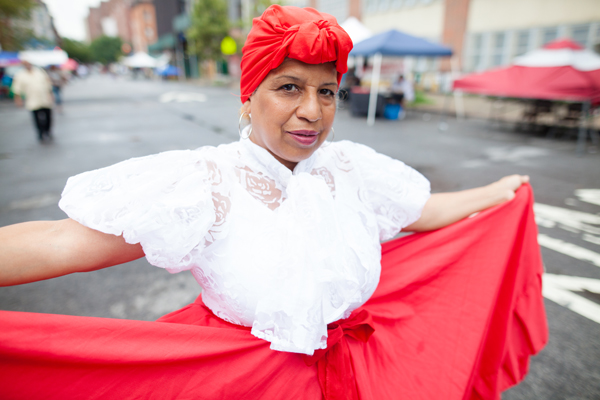 The Fiestas, commonly known as the Loiza Festival in El Barrio, celebrate Afro-Puerto Rican traditions while honoring the African Diaspora as a whole. Proof of this is the yearly tradition of inviting another country with African roots to perform at the Festival. A wide range of artists, craft vendors, and community leaders, old timers and new comers to the neighborhood, all came together during the 3-day event to celebrate the Afro-Boricua practices that have infused the island of Puerto Rico and the Puerto Rican diaspora with the "sabor" of tradition that includes food, music, dance, crafts and popular celebrations from the town of Loiza founded by "cimarrones" or maroons.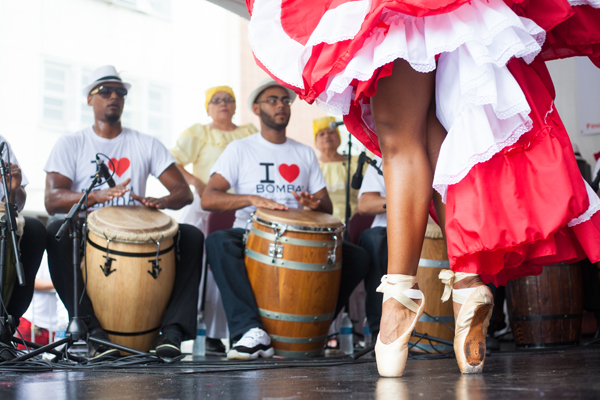 Among the musical performers were ¡Bomba Yo!, Herencia de Plena, Matteo y su Cumbalaya, Boricua Legends, Herencia De Mi Tambo, Bombazo Dance Company, Taino Guatu Macu a Boriken, Los Hermanos Moreno, among others. The Panamanian Compañía Folklórica Ritmos represented Panama's African culture. Makossa Brooklyn, the daytime summer soiree with a cult following, closed Saturday's festivities with a dance party that kept the crowd, young and old, moving well until the end.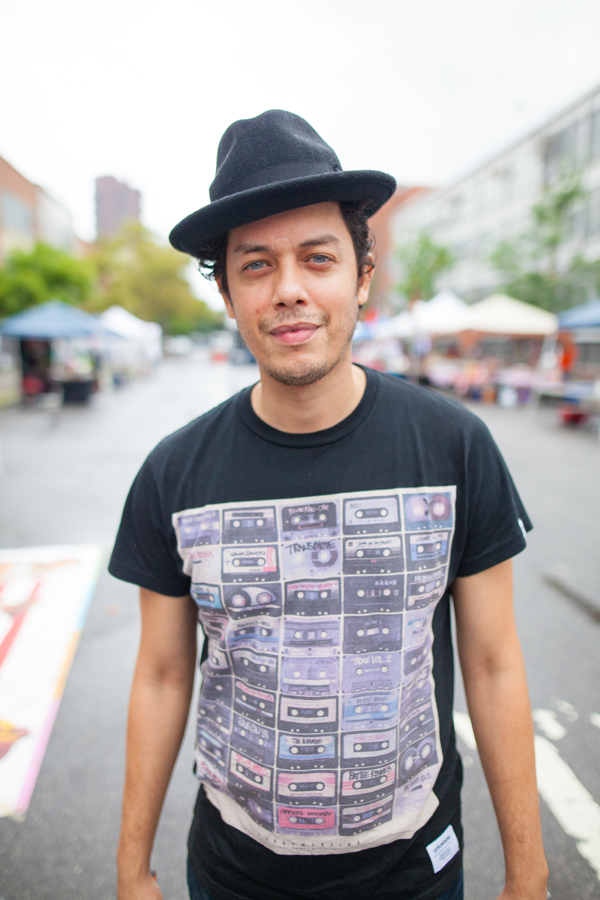 Puerto Rican renaissance performer, Flaco Navaja, hosted Sunday's celebrations. The day was marked by the traditional Processional of the Saints. The procession, a hallmark of the festivities in Puerto Rico, serve as a bridge for Afro-descendants in the Caribbean and in the United States. Connecting past traditions to the realities of the African diaspora in the city, the Loiza Festival offered an intergenerational audience a quintessentially New York experience.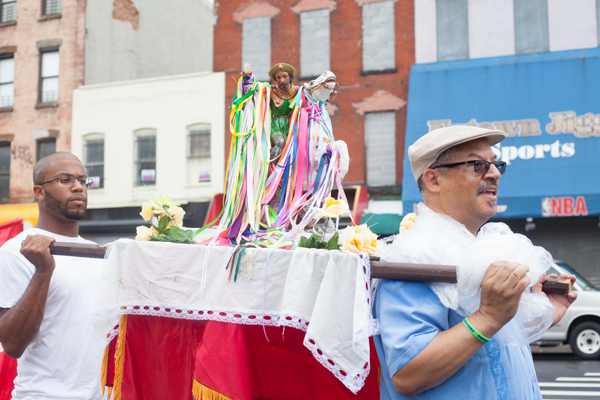 In recent years, the original organizers of the Festival, Los Hermanos Fraternos de Loiza, have been working in partnership with the Caribbean Cultural Center African Diaspora Institute (CCCADI) and in association with Taíno Towers to strengthen and grow the festival each year. The result has been an event that celebrates local artists and maintains a global sensitivity. This year, the festivities where held from July 29th to July 31st at a new location on East 109th Street Between 2nd Avenue and 3rd Avenue.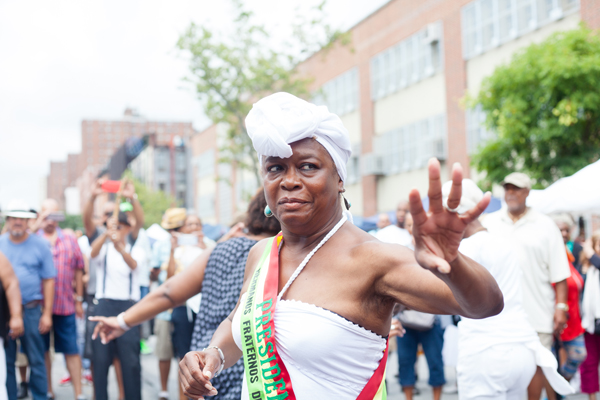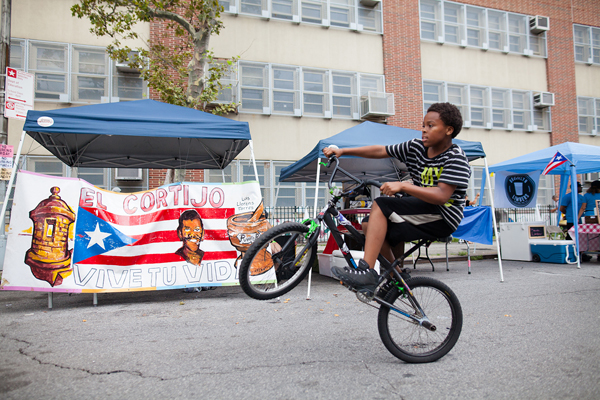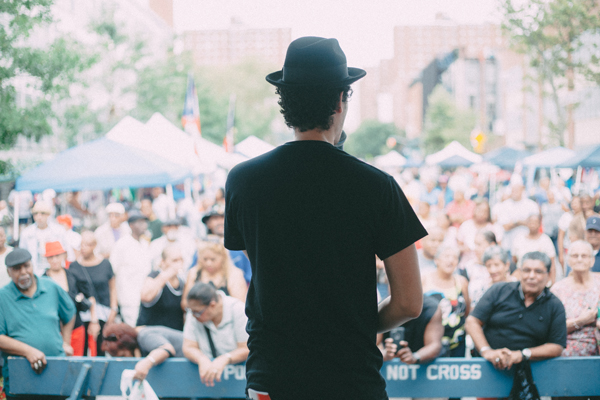 Related: The Afro-Latino Festival NYC – The Recap
We invite you to subscribe to the weekly Uptown Love newsletter, like our Facebook page and follow us on Twitter & Instagram or e-mail us at [email protected].