By Gregg McQueen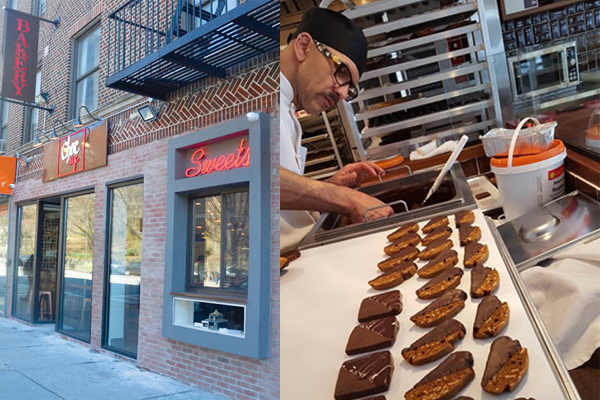 Step aside, Willy Wonka.
Pastry chef Jemal Edwards and business partner Brad Doles have recently opened CHOCnyc, a bakery offering an array of freshly made cupcakes, pastries, cookies, chocolates, muffins and cakes, as well as coffee and espresso.
The store, located at 4996 Broadway, will also specialize in handmade truffles in flavors such as salted caramel and white chocolate lemon, and customized cakes for birthdays and other events.
All items are made on the premises by Edwards and his kitchen staff.
It is the first business that Edwards and Doles, both residents of Washington Heights, have opened on their own.
Doles, who has a background in hospitality management, said the pair had hoped to launch a store in the area for several years, and are focused on offering something different to local residents.
"We're opening the type of business that we'd want to go to ourselves," remarked Doles. "We think we'll give people around here something unique."
CHOCnyc features a sidewalk service window to engage commuters heading to the subway and bus lines, while the store's interior has an open design that allows patrons to see the confections being made.
Read more: A convention of confection | Manhattan Times

Related: Uptowners Opening New Sweets Shop CHOCnyc in Inwood | DNAinfo
We invite you to subscribe to the weekly Uptown Love newsletter, like our Facebook page and follow us on Twitter, or e-mail us at [email protected].