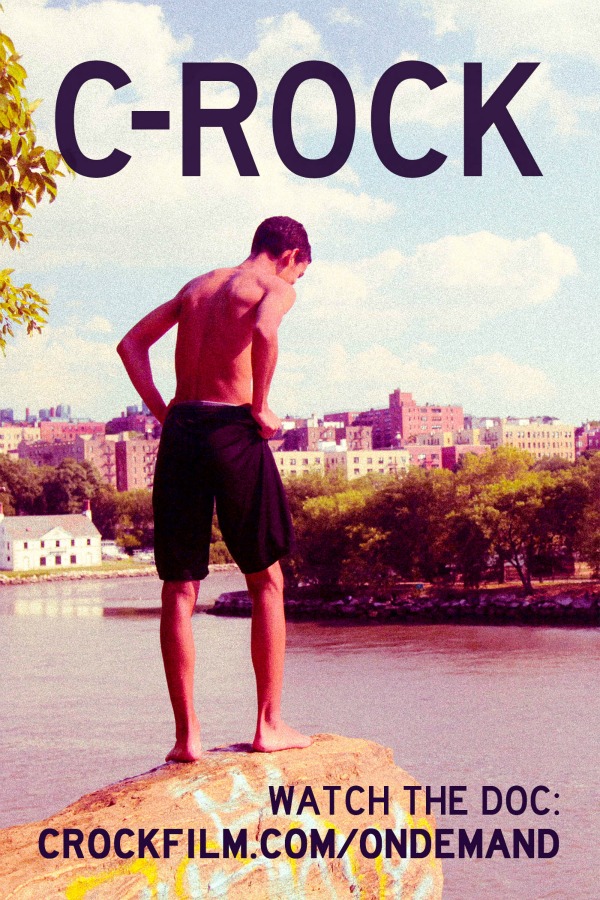 In the summer, boys leap from heights up to 110 feet into the Harlem River. It's a dangerous rite of passage going back generations in the Bronx, New York City. In this festival favorite short documentary, kids stand struck with fear on the cliff's edge while others taunt from the water. Some dare to try higher jumping spots for more thrills and respect. Friends leap together for cheering crowds aboard passing Circle Line boats. Through this thrilling tradition, the boys are connected to each other and generations before them. But growing up means they have to leave C-Rock behind.
C-Rock has screened at festivals including the San Francisco Documentary Film Festival, Rooftop Films, the New York City Independent Film Festival, Manhattan Film Festival, the Coney Island Film Festival and New Filmmakers.
The documentary was directed and produced by Jordan Roth, edited by Karen Lynn Weinberg, photographed by Eric Branco, and executive produced by Peter Halprin. The film includes original music by Jim Becker with songs by Adam & the Amethysts.
Get The Doc Now: http://www.crockfilm.com/ondemand/
Get The Doc Now: http://www.crockfilm.com/ondemand/
We invite you to subscribe to the weekly Uptown Love newsletter, like our Facebook page and follow us on Twitter, or e-mail us at UptownCollective@gmail.com.