Selfie: "A photograph that one has taken of oneself, typically one taken with a smartphone or webcam and uploaded to a social media website." -Oxford English Dictionary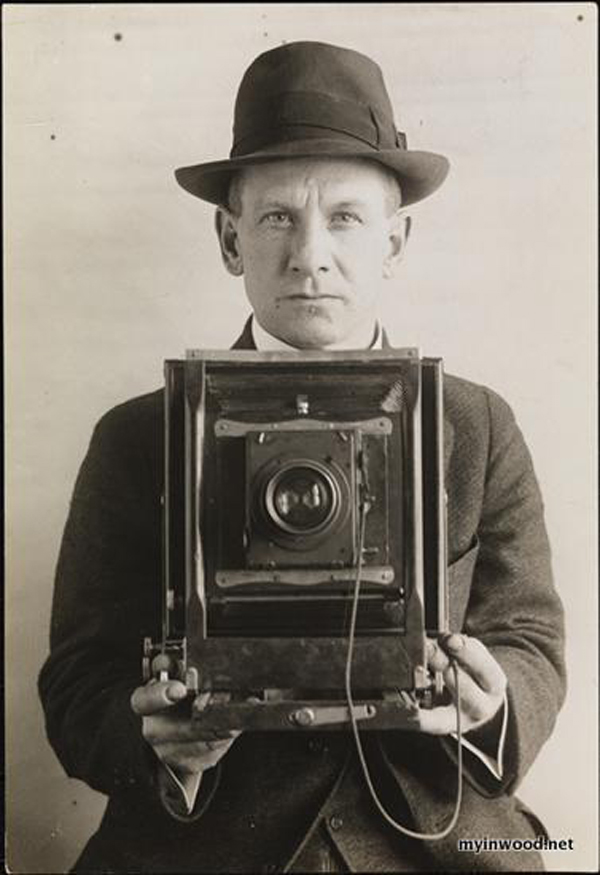 In 2013 the Oxford English Dictionary officially recognized the word "selfie", but as early as 1913 Inwood photographer William Davis Hassler was perfecting the technique.
Hassler, a skilled photographer best known for his panoramic views of New York City, lived and worked out of 150 Vermilyea, #44.
From this small studio, really just a nook carved from his living quarters, the prolific shutterbug prepared for photographic forays around the city with his employer, real estate titan Joseph P. Day.
During a period spanning 1910 through his death in 1921 Hassler captured life across the five boroughs.
Read more: Inwood's First Selfie: Vermilyea Avenue Photographer William Hassler.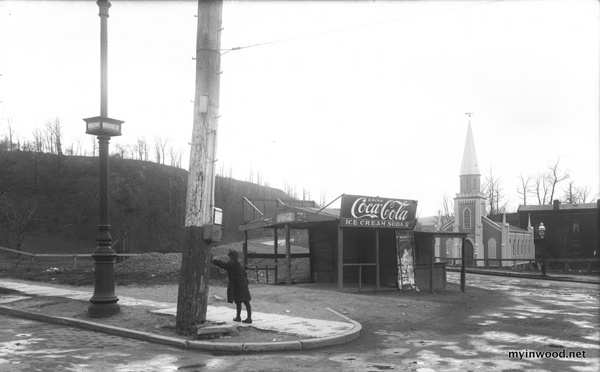 Related:
Uptown Video: Dyckman City Gangsters
Gangsters on the Dyckman Strip
History of Inwood Station, The Northernmost Post Office in Manhattan | My Inwood
The Incredibly Spectacular Dyckman Fireworks Co.
The Washington Heights Riots of 1992 Remembered – Part 1
The Washington Heights Riots of 1992 Remembered – Part 2
Long Ago, a Pilot Landed on an Uptown Street. That's Where the Bar Was. | NY Times
Historic Inwood: "Goodbye to Glocamorra" (1968)
Postcards from the Edge | My Inwood
Historic Inwood – The Dyckman Oval
Historic Inwood – The Seaman Drake Arch
Heights History – Hilltop Park
We invite you to subscribe to the weekly Uptown Love newsletter, like our Facebook page and follow us on Twitter, or e-mail us at [email protected].