Story and video by Sherry Mazzocchi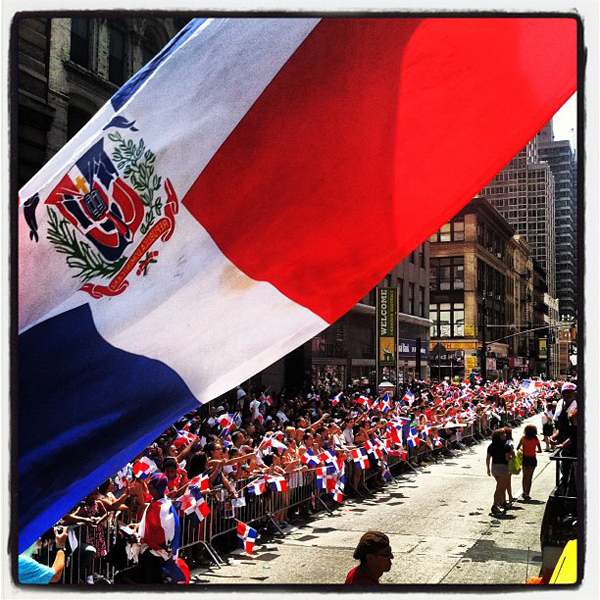 A Dominican court ruling recently revoked the citizenship of all people born of foreign-born parents since June of 1929. The ruling applies to anyone born between 1929 and 2010, and impacts somewhere between 200,000 to 225,000 people, mostly of Haitian descent. 
That begs a question: What does it mean to be a Dominican?
We asked all kinds of Dominicans that question. We talked to people who were born here but have family still living in the Caribbean, and spoke to people who were born there but had lived in the U.S. most of their lives.
Recent immigrants too were interviewed.
We never specified the answers had to be in relation to the court ruling—but it naturally came up. The answers are varied as the people themselves—and they range from political, to personal, to poetic.
Many people born in the U.S. talked about being in Dominican in terms of family, language and visiting the island. Others used a succession of adjectives, including: hardworking, happy and fun. Some dug deep into issues of race, class and sexism. At least one, who railed at moral bankruptcy of elected officials, said from time to time he chooses not to be Dominican.
This week, we present the first three interviews of several people.
They are not meant to be the final word on the topic. Instead, they are intended as a jumping off point for you, your family, neighbors, friends, classmates and co-workers to talk about what it means to be a Dominican, an American or even a good citizen of the country you happen to be in.
And—what rights does that country owe you?
Read more: The Definition of Dominican Ser dominicano | Manhattan Times News.
Related:
Led Black: Un Pie Aqui y Uno Alla | Huffington Post
It's Official: Washington Heights & Dominicans Are #1
We invite you to subscribe to the weekly Uptown Love newsletter, like our Facebook page and follow us on Twitter, or e-mail us at UptownCollective@gmail.com.