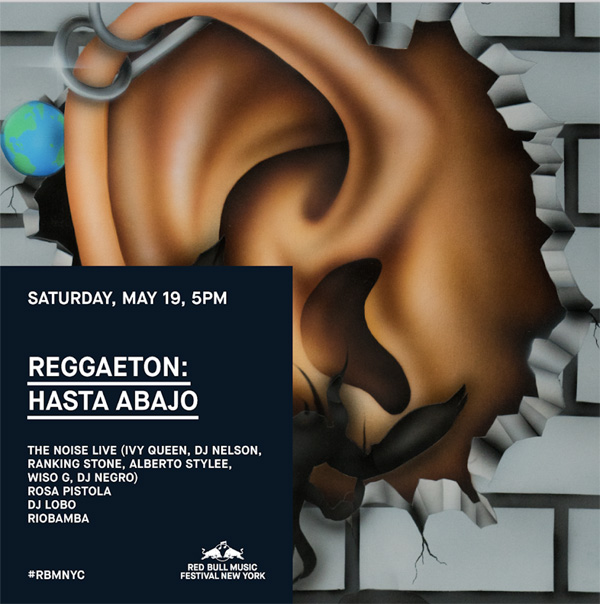 Listen up people, it's going down at La Marina this coming Saturday, May 19th. The Red Bull Music Festival comes Uptown for a Reggaeton extravaganza. In celebration of the genre, Red Bull Music Festival New York will reunite early pioneers of the sound, The Noise. Founded in San Juan in the early 1990s, the iconic collective of DJs, rappers and producers gave an early platform to current legends of reggaeton. Musical heavyweights Ivy Queen, DJ Nelson, DJ Negro, Alberto Stylee, Ranking Stone and Wilso G will be taking over La Marina for one night only. On support will be game-changers in the genre such as Rosa Pistola, Riobamba, DJ Lobo and more. It gets better folks; all the proceeds from the event's ticket sales will be donated to Rock Steady For Life, a relief campaign started by legendary NYC breakdancer Richard Colón (aka Crazy Legs) dedicated to helping the people of Puerto Rico in the devastating aftermath of Hurricanes Maria and Irma. With hurricane season right around the corner, this kind of support is more crucial than ever. So click below and do your part to help our brothers and sisters in Puerto Rico.
Get Your TIX: 05/19/18: Red Bull Music presents Reggaeton: Hasta Abajo @ La Marina
We invite you to subscribe to the weekly Uptown Love newsletter, like our Facebook page and follow us on Twitter & Instagram or e-mail us at [email protected].