Words: Led Black – Video: Nelson R. Salcedo – 2nd Camera: Art By Dj Boy – Photography: Emil Baez – Sound: Ray Rodriguez

This past summer, the usual Uptown Collective crew of Art By Dj Boy, Ray Rodriguez, Emil Baez, Jon Ullman and myself embarked on a pilgrimage to the brewery where Dyckman Beer works its magic. It was our good fortune to be joined by the acclaimed and masterful cinematographer Nelson Salcedo who just so happens to be a beer enthusiast and one of the creative geniuses behind MTV's Washington Heights. It was an utter and complete blast. Good laughs, great beer. Really, what more could a man ask for?
How do you take such essentially ethereal and intangible qualities as the soul and sabor of a neighborhood and impart that in a craft beer?
Can you capture that grit, gusto and verve and package it?
Is that even possible?
If it is, it is quite the tall order.
To use the diversity and dynamism of Uptown Manhattan as a muse and infuse that je ne sais quoi into a libation is nothing short of alchemy. IT IS MAGIC – I TELL YOU!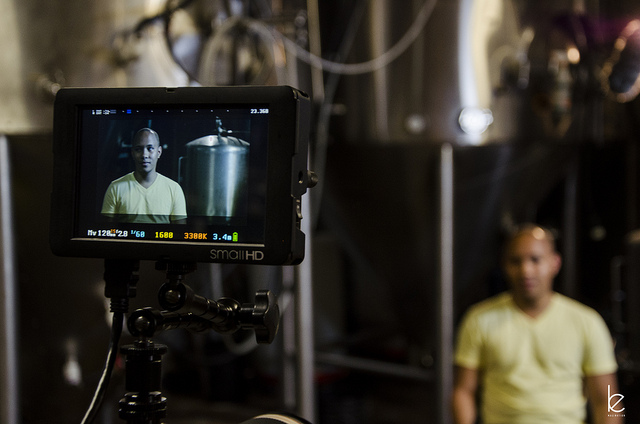 Enter Dominican-American entrepreneur Juan Camilo. Determined to create something unique and put Uptown on the Beer Map, Juan methodically commenced the quest to manifest a beer that Uptown could be proud of.
What began as just an idea that was first hatched when Juan was stuck at home during Hurricane Sandy has now borne beautiful fruit less than a year later. The first offering from The Dyckman Beer Company came this past summer and it was their Pilsner, which is as complex, nuanced and flavorful as the neighborhood it embodies.
Coming next year, Dyckman Beer will add a Belgian Wheat beer and a Saison infused with passion fruit (say word?) to its line up. If you have not yet tried their Pilsner then you are truly missing out on something special. Have one and you will understand. Trust. Una Vaina Bien indeed!
Check out: http://dyckmanbeerco.com/
We invite you to subscribe to the weekly Uptown Love newsletter, like our Facebook page and follow us on Twitter, or e-mail us at [email protected].