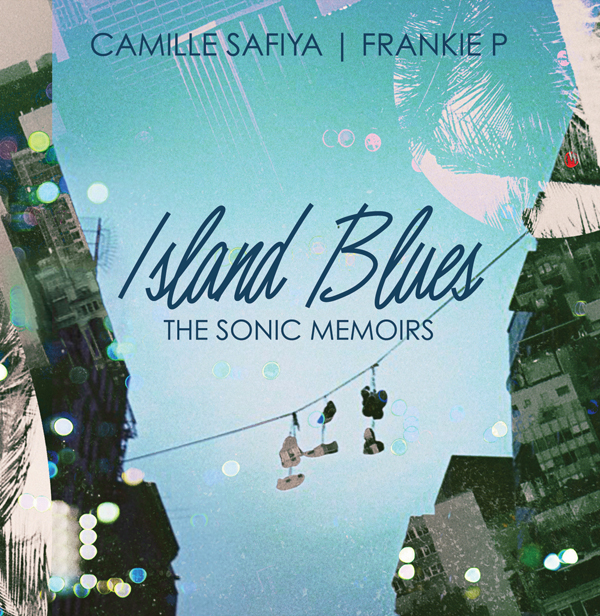 A Word From Camille Safiya
We are going to California to shoot a short film based on the album by Camille Safiya & Frankie P titled "ISLAND BLUES"!
When singer/songwriter Camille Safiya and producer Frankie P set out to create an album, they promised to push each other to create a timeless piece of music. The final product was the recently released masterpiece titled "ISLAND BLUES [The Sonic Memoirs]". This project provides an amazing listening experience that takes you through the creative minds of Camille and Frankie P. It has been described as genre-blending blending by numerous publications.
This KICKSTARTER project titled "ISLAND BLUES | The Visual Memoirs" will be a short 8-10 minute film inspired by several songs from the album. The script was written by Camille Safiya and director Fred Focus in New York City. The film will be shot in California in numerous locations including Malibu, Los Angeles, Venice Beach, Hollywood, North Hollywood, and several others. Camille Safiya will make her acting debut in this film, and there will also be a male character included. There is an amazing vision for this project and the public will be able to contribute to its existence.
Donate: ISLAND BLUES | The Visual Memoirs by Camille Safiya — Kickstarter.
Related:
#Heat: Camille Safiya X Frankie P – ISLAND BLUES | The Sonic Memoirs
The Alchemist: A Q&A With Camille Safiya
We invite you to subscribe to the weekly Uptown Love newsletter, like our Facebook page and follow us on Twitter, or e-mail us at [email protected].