BY Led Black (@Led_Black)
The Incredibly Spectacular Dyckman Fireworks Co. from gogoPatience c+p on Vimeo.
The Incredibly Spectacular Dyckman Fireworks Co. is an ode to the Fourth of July and summer. This is a look at how one neighborhood at the northern end of Manhattan celebrates the spirit and tradition of the holiday.
For those that don't know, Dyckman is much more than a street. While Dyckman Street is the official dividing line between Washington Heights to the south and Inwood to the north, the Dyckman area runs from east of Broadway and north of Dyckman Street to the very northern tip of Manhattan.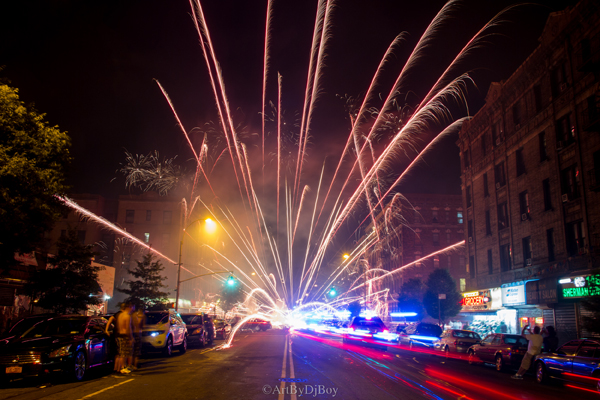 In essence, while the Dyckman area is technically a part of Inwood; it's culture, ethos and state of mind is decidedly Washington Heights. This is especially evident on the 4th of July. Independence Day is a big deal in Washington Heights and the Dyckman area has for the last several years put on a fireworks show of epic proportions.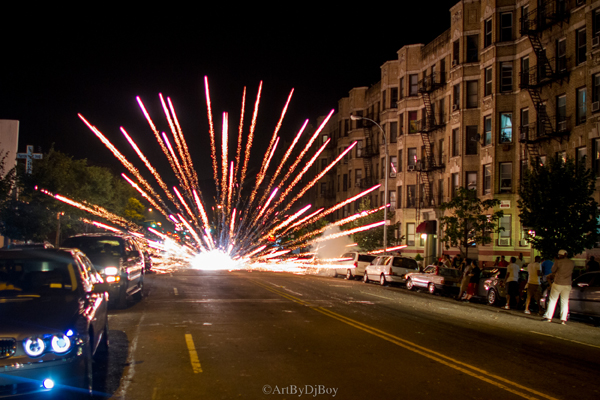 We captured a bit of that magic last year when we were filming Nutcracker Inc., which is the definitive documentary on the infamous street libation as well as a left-of-center history of the neighborhood. This year we decided to properly document the magic, pomp and spectacle that takes place every 4th of July. Directed, produced and edited by Jonathan Ullman, The Incredibly Spectacular Dyckman Fireworks Co., is a visceral look at the July 4th festivities – Dyckman style.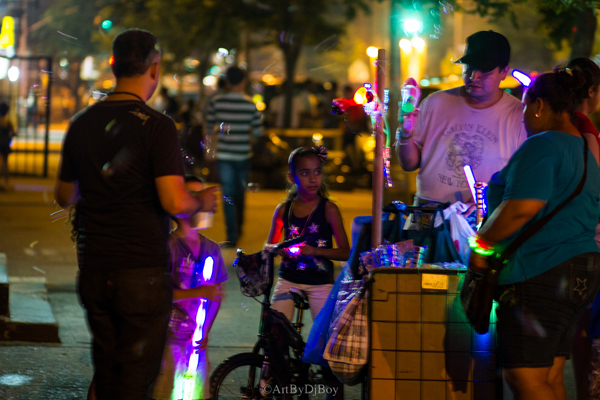 This short film is in many ways an adjunct to the Nutcracker Inc. documentary. Executive produced by yours truly and Braulio Serrano and co-produced by Marlynn Snyder with some amazing cinematography provided by Art By Dj Boy, Jose Alfonseca, Emil Baez, Gabriel Dominguez and Edgar Pena. Zahaira Curiel, Sasha Inoa and Mardoqueo Morales also provided invaluable assistance on this project. Please share and spread the word about the trailer above and stay tuned for the short film, which is forthcoming. You already know the motto, "Spread Love it's the Uptown Way!"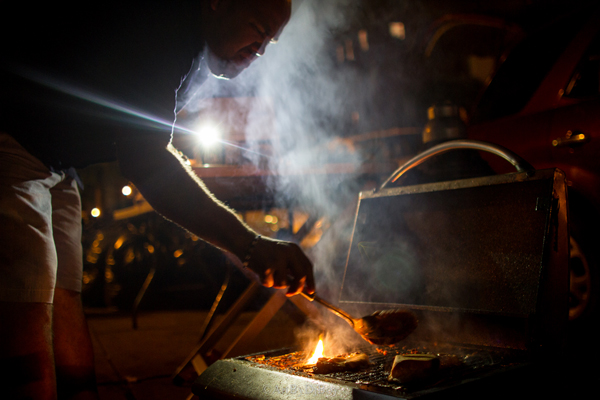 By the way, the video below is a promo video for the Nutcracker Inc. film but it is not the official trailer. That trailer has only been seen in public once at the premiere of Trouble In The Heights at the United Palace.
More info: [email protected]
Twitter: @NutcrackerInc
FB: https://www.facebook.com/NutcrackerInc
Related:
The Nutcracker: A Documentary Rich in History | Prominence
Nutcracker Drink Means Business in New Documentary | Mass Appeal
Nutcracker Awareness Day @ Le Chéile In Pictures
The Washington Heights Riots of 1992 Remembered – Part 1
The Washington Heights Riots of 1992 Remembered – Part 2
We invite you to subscribe to the weekly Uptown Love newsletter, like our Facebook page and follow us on Twitter, or e-mail us at [email protected].