BY Led Black (@Led_Black)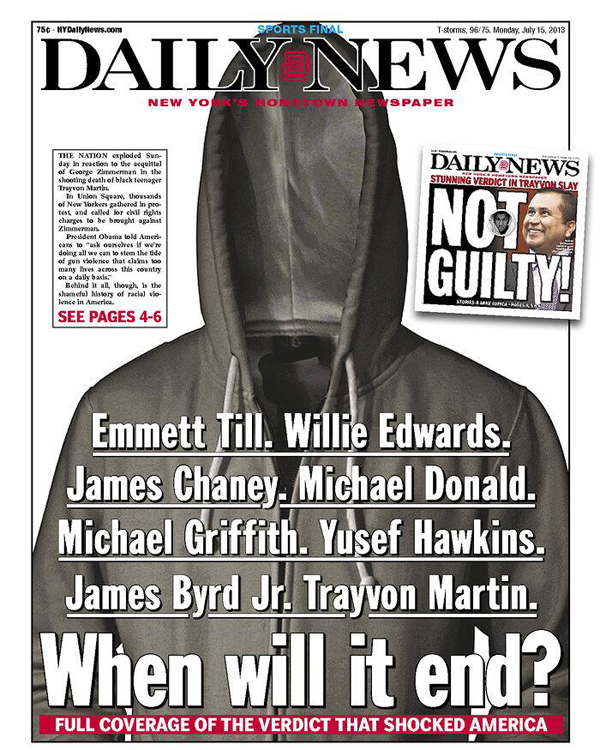 "It is often when night looks darkest, it is often before the fever breaks that one senses the gathering momentum for change, when one feels that resurrection of hope in the midst of despair and apathy." Hillary Clinton
I sat in utter disbelief as the verdict was read. Prior to the verdict, the optimist in me believed that a scintilla of justice for Trayvon and his family was within reach; instead I sat there with the rest of my family dumbstruck. The criminal justice system had once again failed people of color. With that said, now is not the time for apathy or senseless violence.
On the contrary, the memory of Trayvon Martin compels us to stand up and ensure that our voices are heard. March, push, agitate – things will not get better by themselves. Let's put an end to racial profiling and work for a tomorrow where young men of color are no longer killed with impunity. Trayvon Martin was murdered in cold blood on February 26th 2012 but his memory lives on and requires us to strive for justice and equality for all Americans.
"There is a higher court than courts of justice, and that is the court of conscience.  It supersedes all other courts." – Mahatma Gandhi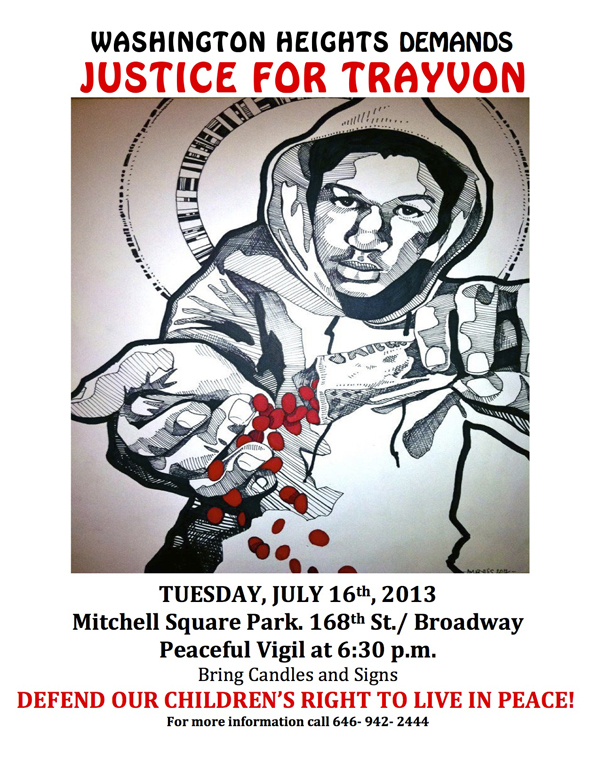 There will be a candlelight vigil for Trayvon tonight, in West Harlem, and another tomorrow, in Washington Heights.
WEST HARLEM – TONIGHT
WHERE: West 125th Street at the Hudson River – West Harlem Piers
WHEN: TONIGHT, July 15th, 9:00 pm
WASHINGTON HEIGHTS – TOMORROW
WHERE: W168th St. & Broadway – Mitchell Square Park
WHEN: Tuesday, July 16th, 6:30 pm
For more info on the event, call Claudia De La Cruz at 646-942-2444.
By the way, please read Jelani Cobb's excellent post on the murder and subsequent trial.
Check out: George Zimmerman, Not Guilty: Blood on the Leaves
Lastly, check out the poignant poem below by British poet Dean Atta that speaks to the global resonance of the murder of Trayvon Martin.
Related: The Million Hoodie March NYC In Pictures
We invite you to subscribe to the weekly Uptown Love newsletter, like our Facebook page and follow us on Twitter, or e-mail us at [email protected].