BY Led Black (@Led_Black)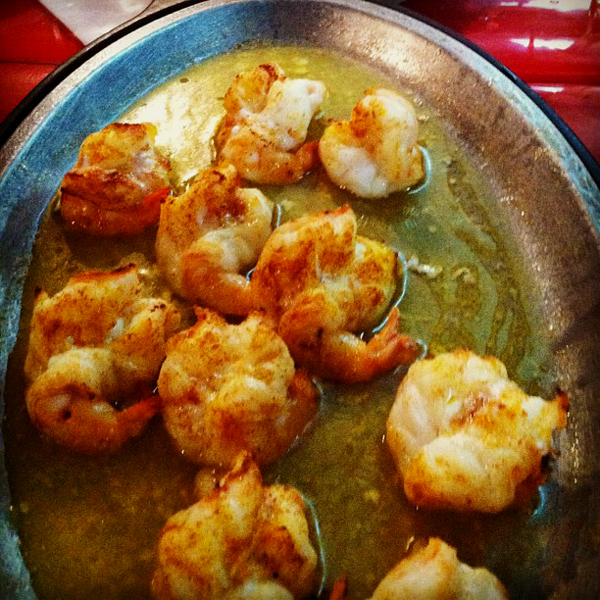 This is my favorite meal in my favorite Dominican restaurant Uptown, El Lina on 500 West 207th Street. The name alone, Camarones al Horno (Baked Shrimp) does this dish no justice. It should be called Baked Awesomeness or something more fitting of its deliciousness. The shrimps are cooked to perfection and that garlicky sauce they are so lovingly swimming in is the absolute best thing ever. I liberally slather that liquid gold on the rice and beans (preferably black) and tostones. The icing on the cake is an ice-cold Presidente, which is the best pairing for this mouth-watering meal. Enjoy!
Remember, El Lina is old school, so don't forget to bring cash, as they don't take credit.
Check out: El Lina: The Best Little Dominican Restaurant in Washington Heights
Related:
El Malecon – A Dominican Cuisine Machine
The Uptown Tweet of the Week – Margot's
We invite you to subscribe to the Uptown Love newsletter, like our Facebook page and follow us on Twitter, or e-mail us at UptownCollective@gmail.com.