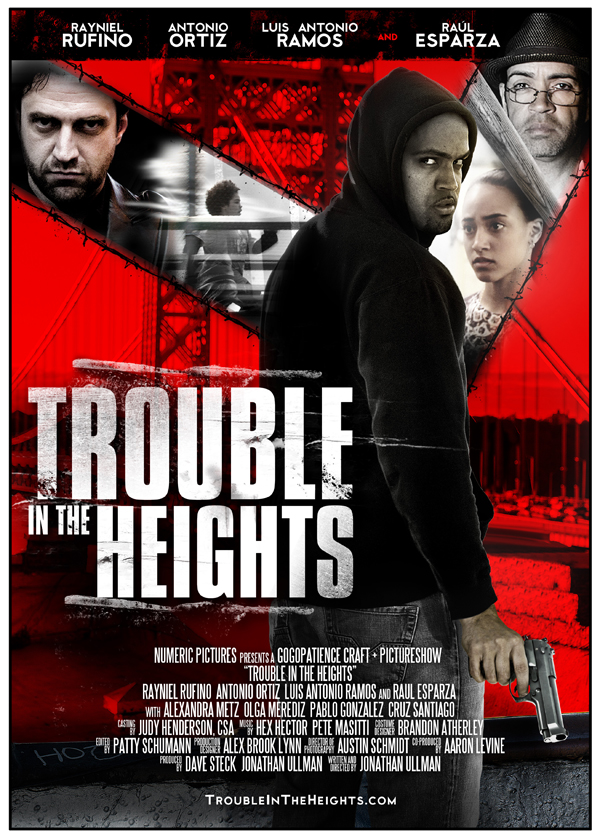 The best movie about Washington Heights ever made has been renamed Trouble In The Heights and is set to drop early next year. With a stellar cast that includes Luis Antonio Ramos, Raúl Esparza, Antonio Ortiz, Alexandra Metz, Olga Merediz, Kareem Savinon, Dominic Colon and John Peralta among many other talented actors, Trouble In The Heights finally puts the hood in its proper cinematic light. Oh, did I mention that Uptown's own Rayniel Rufino delivers a standout performance as the movie's leading man?
Stay tuned for much more exclusive content, goodies and giveaways. For now follow them, friend them and stay in the know. Spread Love ya'll!
FB: http://facebook.com/TroubleInTheHeights
Twitter: @TroubleHeights
Instagram: http://instagram.com/troubleheights
We invite you to subscribe to the Uptown Love newsletter, like our Facebook page and follow us on Twitter, or e-mail us at [email protected].