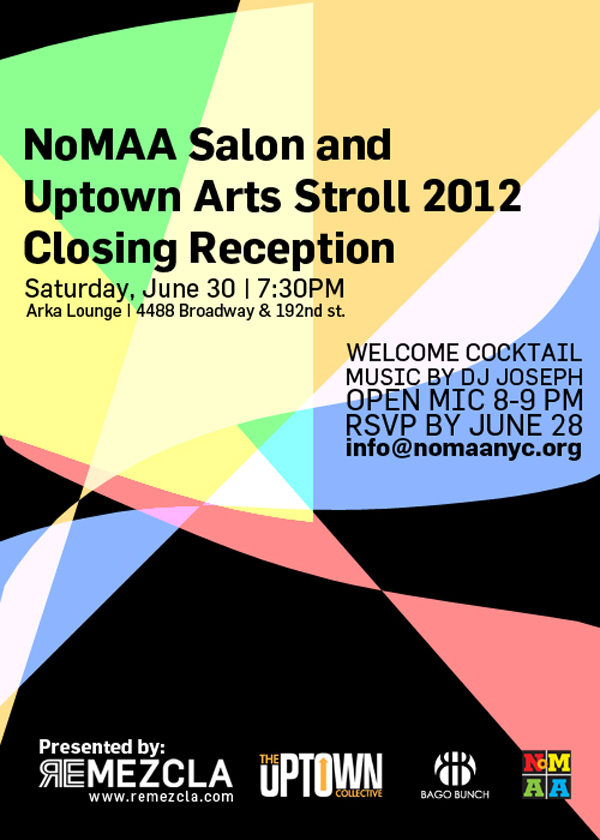 Ok, so how do you rightfully bring to an end the best Uptown Arts Stroll ever? With an über awesome closing reception at Arka Lounge (4488 Broadway). The good folks at Remezcla, the Bago Bunch and the Uptown Collective have teamed up with NoMAA to put the cherry on the top of the 2012 Uptown Arts Stroll. So after you had your fill of Nutcrackers at our Nutcracker Awareness Day function at Le Chéile (839 West 181st Street @ Cabrini) then we can all stumble our way together to Arka to finish off the night. Remember, "Spread love it's the Uptown way." See you there.
RSVP: https://www.facebook.com/events/NoMAA-Closing-Reception
We invite you to like our Facebook page and follow us on Twitter, or e-mail us at [email protected].