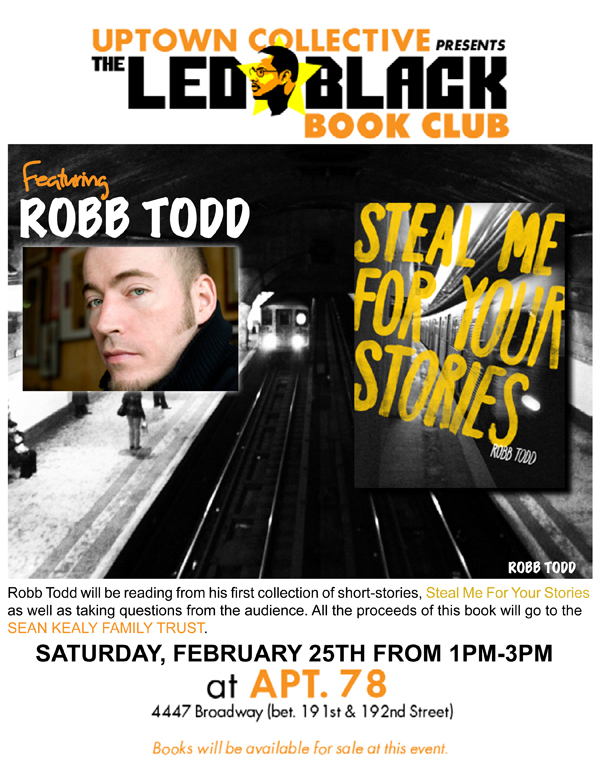 Saturday, February 25
1-3 pm
Apt 78
4447 Broadway
That's right people; the second installment of the Led Black Book Club featuring the author of Steal Me For Your Stories, Robb Todd, will take place on Saturday, February 25th at Apt 78. I cannot recommend the book highly enough. Stay tuned for the full review. Come out and meet Robb and participate in a reading of the book followed by a discussion. There will be a limited amount of books for sale at the event. The event is free but please RSVP.
RSVP: uptowncollective@gmail.com
Click here to purchase.
Excerpt: Steal Me For Your Stories
Also, any other information anyone wants about the book can be found here: stealmeforyourstories.com
Click here to read our Q&A with Robb Todd or here for our Uptown Artist column on him.
Book trailer from Robb Todd on Vimeo.
We invite you to like our Facebook page and follow us on Twitter, or e-mail us at UptownCollective@gmail.com.
[subscribe2]