BTW, the almighty 55 Movement will be in the house at Negroclaro on Thursday, December 29th. Click here for more info.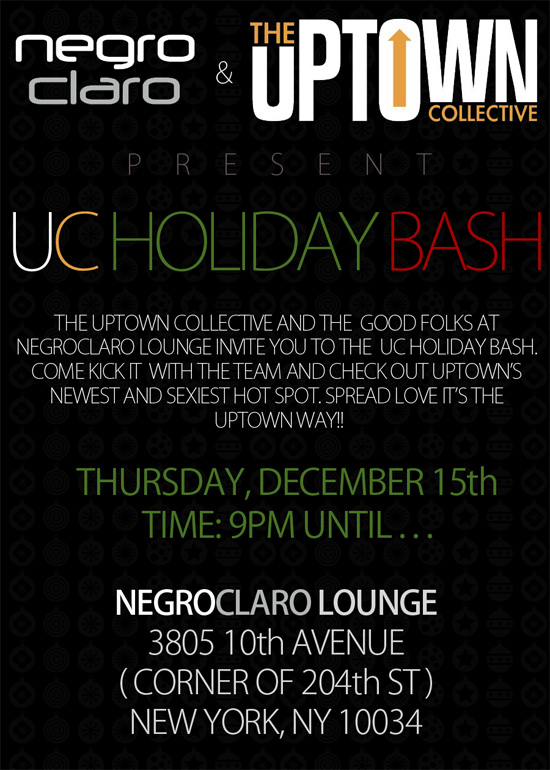 Check out: Uptown Collective Holiday Party Shout: 40 Oz Van
We invite you to like our Facebook page and follow us on Twitter, or e-mail us at [email protected].