Thursday, 11/17/11
Dear Led:
So sorry for not writing for so long, it has been nonstop here since Tuesday night. I won't bore you with our poolside antics on Tuesday and cut right to the chase, because really, who cares if Domestic P lost his contacts in the pool, blah blah blah.
One quick sidebar to the hotel staff in Puerto Plata: I don't need the entertainment. Seriously, leave me alone. If I'm swimming around in a pool in the Dominican Republic under the warm tropical sun, I think I can entertain my own damn self, thank you very much. I don't need to play any games with hula hoops to have a good time. Okay, moving on.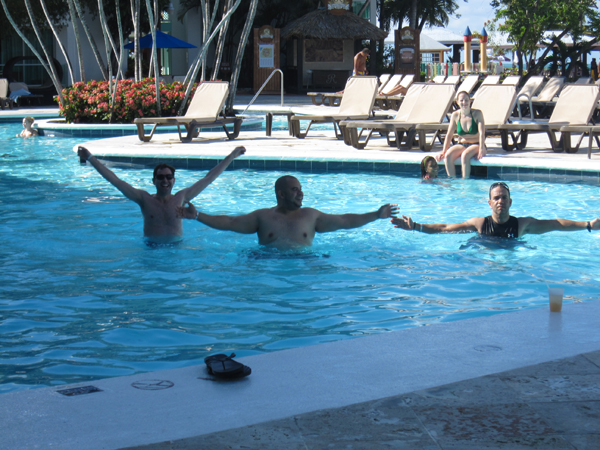 So Tuesday night we premiered in Puerto Plata at the local University. In a word, WOW. We arrived to find a long blue carpet leading up a grand staircase to the theatre, a band playing, photographers and media and all that stuff. The local dignitaries arrived. Military generals, the governor, beauty queens, priests, festival bigs, it seemed like the whole city came out for GWB. It was very overwhelming. Now I know this will probably come as a shock, but the screening was running late in getting started. I know, Dominicans running late? What is that? But that's okay, they had a reception set up outside while we waited and the wine flowed. It was all very grand.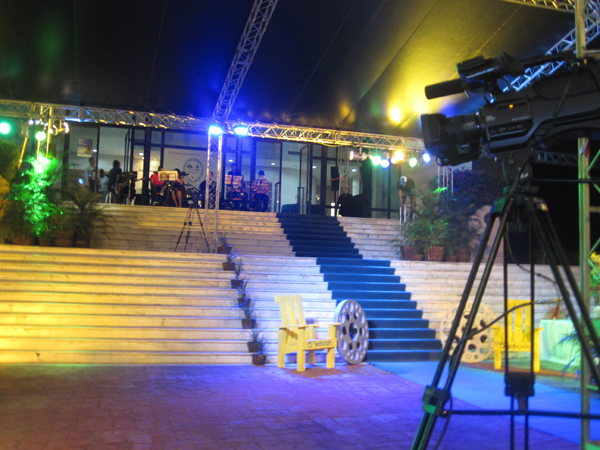 Once inside, there was a little introduction to the film with the governor and a few others. I had my usual deer-in-the-headlights look, worsened by my idiotic inability to understand Español, even with Domestic P whispering translations in my ear. Hopefully I came off as just a little nervous although I'm sure some might disagree.
When the first title card came up at the end, a deafening silence erupted. Oh crap, I thought. But in no time the applause came. Phew. While the movie was playing earlier I was outside for a minute, and someone from the festival told me I shouldn't be surprised if a lot of the audience left before the Q&A. It was late, about 11:00 when it ended, and all these generals and governors and beauty queens had to be up in the morning. Perfectly understood. But get this, Led, when it ended, nobody left. They stayed in their seats (did I mention the full house? I think there might have been a couple of rows in front, if that), they asked questions, many of them even stayed later to have their picture taken with us. And they thanked us. Thanked us! They had such great things to say at the Q&A, but I think the word I take away from the night is 'appreciated.' They really appreciated the movie for how their fellow Dominicans and culture are portrayed, and above all, they loved the fact that we did not solve the story with violence. We were all very moved by their appreciation on the ride back to the hotel. They showed us a lot of love and affection in Puerto Plata.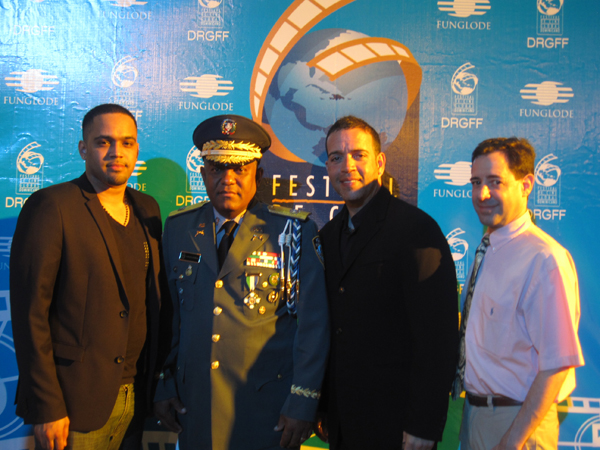 While people were lining up for photos at the end, there were fireworks going on outside the theatre. We would have loved to have seen them but it was more fun inside talking to the remaining audience than seeing a fireworks show, but I'm sure they were great. They really did this night up for us the whole way through. It was humbling. As an added bonus, it only monsooned in the morning before breakfast, and then again in the middle of the screening. Maybe the monsoon season is coming to a close?
Wish you were here!
Jon
P.S. Worst meal ever at this seafood place in the middle of the night post-screening. It was the kind of place that you walk into and think to yourself this place looks so bad it's probably gonna be the best meal of our lives. Boy was I wrong. Sadly I'll have more in this later.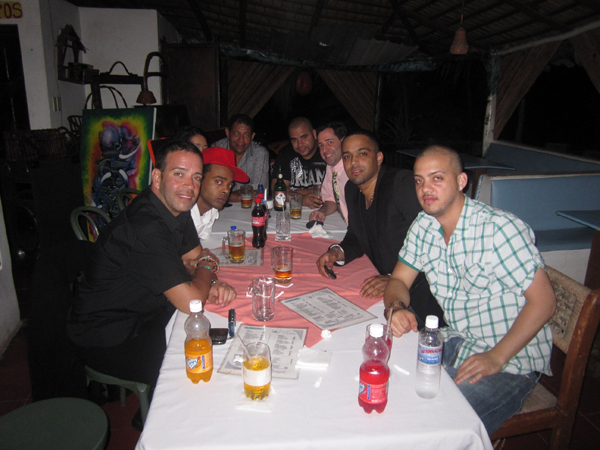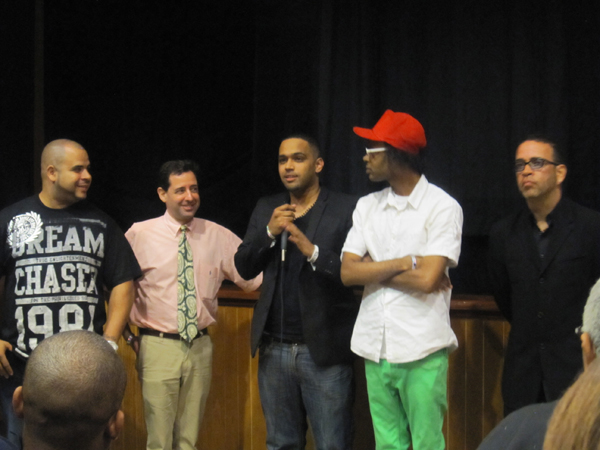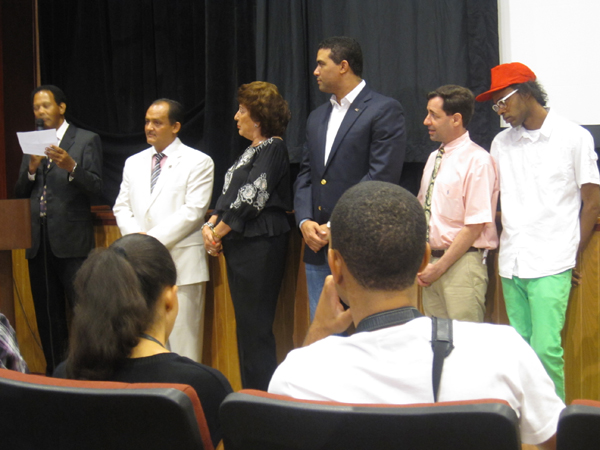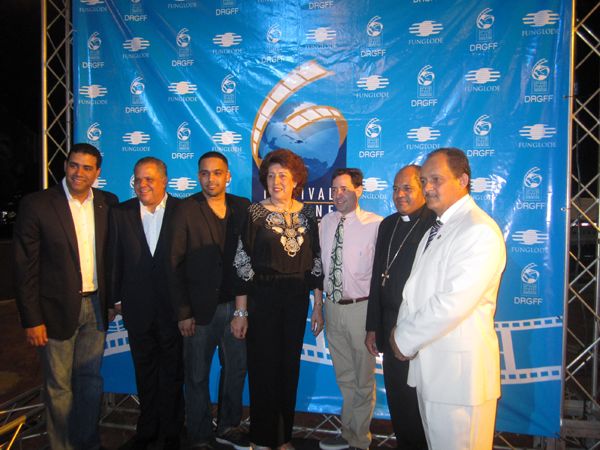 Jonathan Ullman is the director of the über awesome movie GWB, which finally puts our neighborhood in its proper cinematic light. GWB has been selected to take part in the prestigious DR Global Film Festival. Jon is currently in the DR with some of the cast of the movie and will be sending us regular dispatches from the festival.
Click here to read the first dispatch from DR.
Also check out:
A Night Uptown: The Cast & Crew of GWB The Movie
The GWB Trailer Premiere Party – The Recap
The GWB Trailer Premiere Party & After Party As Seen By Dj Boy
We invite you to like our Facebook page and follow us on Twitter, or e-mail us at [email protected].