BY Led Black (@Led_Black)
As soon as you as enter through the doors of Liquid Skin Studio (165 Sherman Ave), you are transported to another world. A realm where not only is art executed on the epidermis but where art lives, breathes and simply exists. The space has the feel of an everyman's art gallery. No pretension or false airs here, just art for art's sake. The proprietor of this enterprise, Miguel "Kron" Moronta, and the folks that keep this establishment running, local graffiti legend Eddie "Cel" Moronta (Miguel's older brother) and Dro Bateman have created an indigenous, grassroots art haven, dead in the middle of Uptown Manhattan. The shop will also be celebrating its 1-year anniversary in August, so make sure you stop by and show them some love.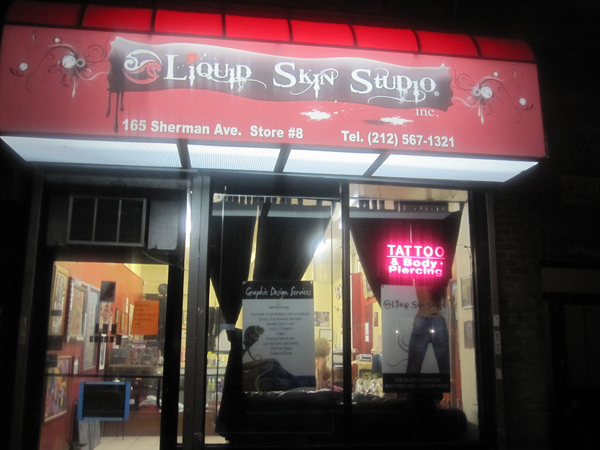 Tell me about the services you provide?
We do tattoos, piercings, I do a lot of cover-ups as well. Portraits are like my specialty and graffiti too. Also, we have an art gallery. Me and my brother Cel, have our art work on display as well as etchings, pictures etc…. We also welcome other artists to display their work here.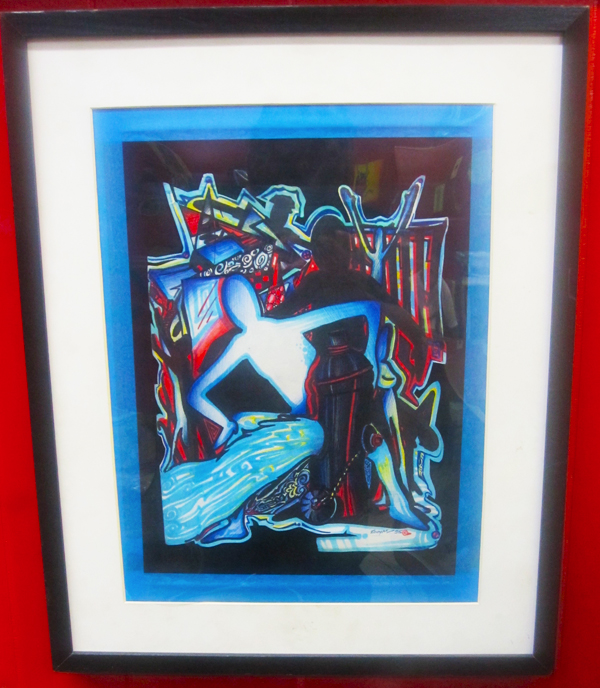 I saw on your website, www.liquidskinstudio.com, that you did some work for the popular Luis Jimenez show. How did that come about?
They called me out of the blue actually. They contacted the shop that I used to work at, looking for an uptown artist, in the Heights. I was one of the artists they picked for a contest. 3 listeners of the show had to tattoo the Luis Jimenez logo on their body. It was crazy but I got a lot of recognition, a lot of people became my customers because of the notoriety.  I've been down to the show 3 times. I also did a piercing on Speedy, one of Luis Jimenez's cohorts.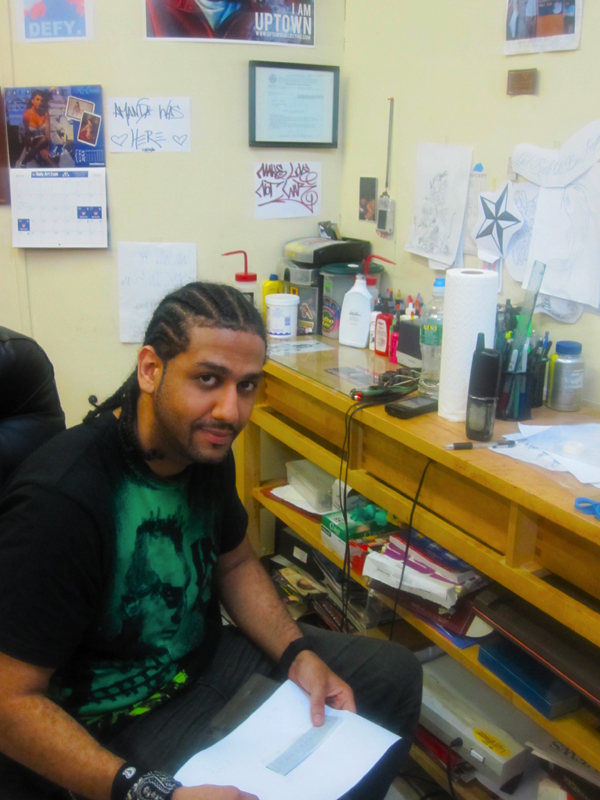 What's the longest tattoo you've ever done?
About 6 hours, it was like when I first started, I did it all in one sitting.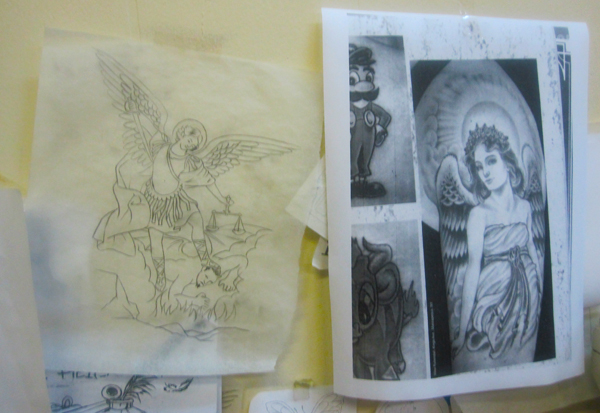 How long have been doing tattoos?
It's been about 11 years now.
So where you do you see yourself and the shop in a few years?
Just like a new beginning in Uptown, like a new renaissance.  You know it's something different.  A gallery, a tattoo parlor, continuing to bring some new flavor uptown.
This is like a family affair because you also sell your sister's t-shirts here?
Yes, she's a graphic designer. We're all talented in some way. She has her own brand called Miomozione, the website is http://www.miomozione.com.
What's the busiest day for you?
Weekends, Fridays, Saturdays and Sunday and we are closed on Mondays.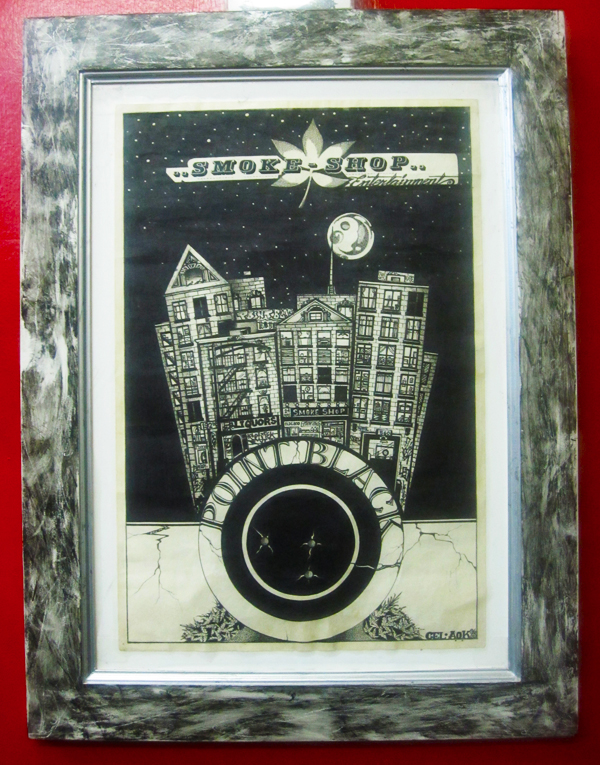 How did growing up here influence what you do?
My brother Cel influenced me a lot with the Grafitti, and my sister being a graphic artist.  You know just growing up in the neighborhood, looking at trains, the graffiti, and the buildings. There was a lot of diversity as far as art.
So when did you realize you wanted to be an artist?
First time I picked up a pencil, when I saw cartoons…Mighty Mouse, Looney Tunes.  They were a major influence. Marvel Comics blew me away. I was hooked.
Check out their site: www.liquidskinstudio.com/
165 Sherman Ave (btwn 204th St. & Academy)
New York, NY 10034
212-567-1321
We invite you to subscribe to the weekly Uptown Love newsletter, like our Facebook page and follow us on Twitter, or e-mail us at [email protected].