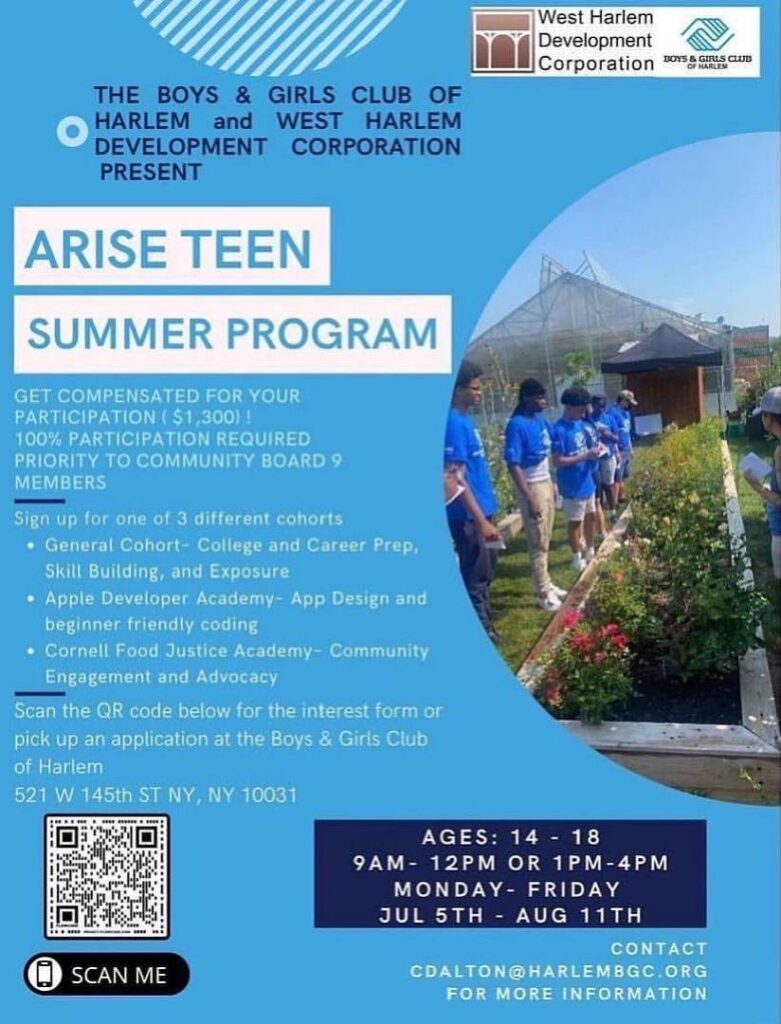 The Arise Teen Summer Program is a Summer enrichment program for high school students presented by Boys and Girls Club of Harlem and the West Harlem Development Corporation. Includes $1300 stipend (participant must complete program). Priority for CB9 residents.
This summer, in the six week program from July 5-August 11, students will participate in a variety of activities and workshops in culinary arts, coding, urban farming, real estate, and more. With the guidance from experts in various fields, students will get a well rounded foundation in workforce development.
For more info: https://westharlemdc.org/arise-2023-summer-enrichment-program/
We invite you to subscribe to the Uptown Love newsletter, like our Facebook page and follow us on Twitter and Instagram, or e-mail us at [email protected].