By Arlene Schulman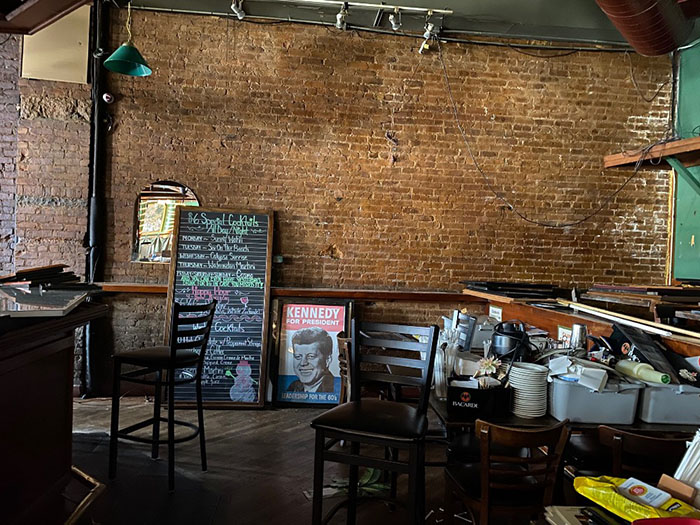 "There are no strangers here. Only friends you haven't met yet." William Butler Yeats
Coogan's story begins in 1985 in Washington Heights in a New York City community overwhelmed by gunfire, drugs, riots, and homicides, and ended with a city overcome by the coronavirus. The owners — the straightforward and approachable Dave Hunt who kept bartenders and servers on point, twiddled his thumbs when he sat across from you at the table, and hadn't had a drink in 35 years; Peter Walsh, a poet at heart with a soulful singing voice who collected Irish literature; and the more reserved Tess McDade, who handled catering orders, managed the business, and ceded the front of the house to her two garrulous partners — prove how much a business flourishes based on the personality of its owners. This trio loved Coogan's and its customers from one eccentricity to another. We all knew that. It's impossible to say who mourns the other more.
Dave and Peter often pulled up a chair at our table or joined me when I was dining alone. You were never alone at Coogan's.
In the grand tradition of Irish pubs which serve as a center of the community, you might find a job, close out political deals, write campaign speeches, gather with colleagues, relatives, and friends. Doctors and patients (but not together), generations of police officers and firefighters, politicians and public school teachers, judges and attorneys, poets and writers, actors and actresses, runners and baseball players, all were fed at Coogan's, which broke down the wall between generations, colors, and backgrounds who dined or drank there together, side by side.
Read more: Elegy for a Friend | Manhattan Times
Related: OP-LED: UPTOWN LOVE IN THE TIME OF CORONAVIRUS – FAREWELL COOGAN'S
We invite you to subscribe to the weekly Uptown Love newsletter, like our Facebook page and follow us on Twitter & Instagram or e-mail us at UptownCollective@gmail.com.