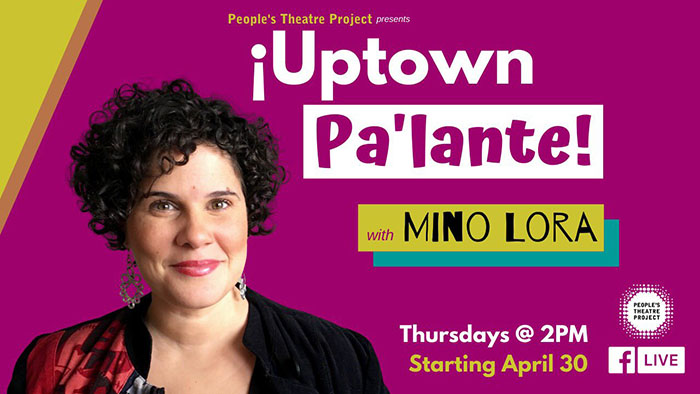 Have you seen ¡Uptown Palante! With Mino Lora yet? Well, what are you waiting for? In these dark days, we all need a little Uptown Love and light. Every week we highlight and amplify the stories of joy and resilience within our Uptown community. The first two episodes are below but make sure you tune in every Thursday at 2 pm est for your weekly dose of Uptown Palante. Now you know familia.
Check out: https://www.facebook.com/peoplestheatreproject/
We invite you to subscribe to the weekly Uptown Love newsletter, like our Facebook page and follow us on Twitter & Instagram or e-mail us at [email protected].