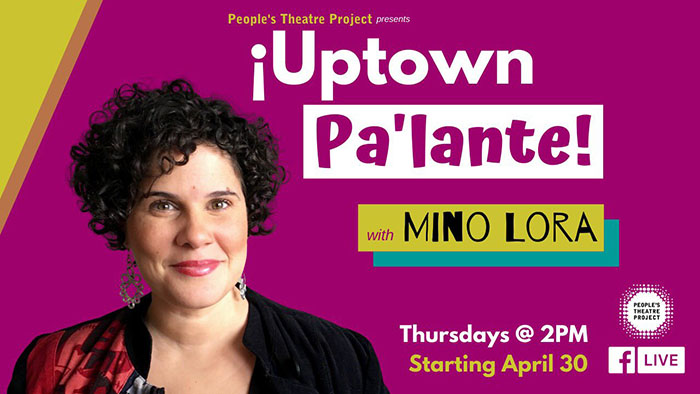 Do you suffer from the Trump Coronavirus Blues? Well, here comes The People's Theatre Project (PTP) to the rescue. Starting next Thursday, April 30 at 2 pm tune in to PTP's FB Live for the inaugural episode of ¡Uptown Palante! With Mino Lora. The program was conceived to highlight and amplify the stories of joy and resilience within our Uptown community. Each week, Mino will speak to local immigrant leaders, artists and others sharing their #momentsofjoy and actions we can take right now "pa seguí Pa'lante!" Our EIC, Led Black, will have a weekly segment dedicated to spreading that Uptown Love.
Check out: https://www.facebook.com/peoplestheatreproject/
We invite you to subscribe to the weekly Uptown Love newsletter, like our Facebook page and follow us on Twitter & Instagram or e-mail us at [email protected].