By Gregg McQueen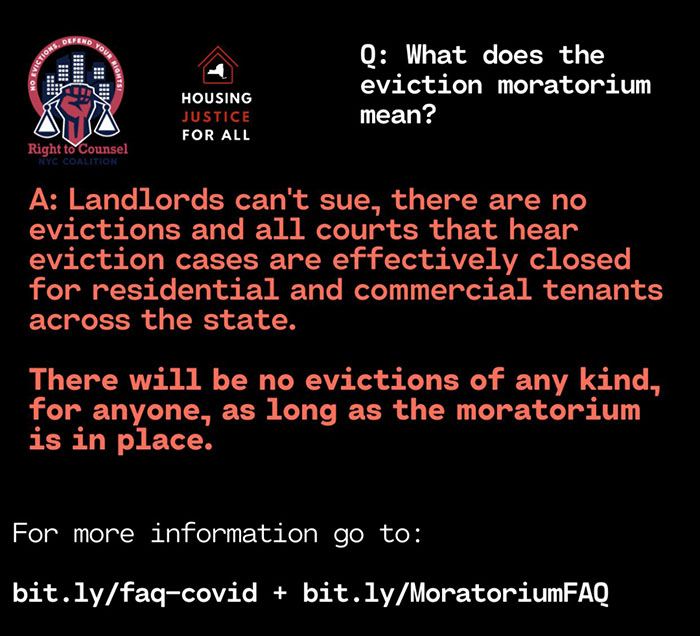 Lena Meléndez is waiting.
Meléndez wrote her landlord a letter asking if there would be a grace period for April rent in light of the coronavirus pandemic and the ensuing state-mandated PAUSE restrictions.
"I'm still waiting to hear back," she said.
It just isn't enough.
A 90-day moratorium on tenant evictions has been implemented by Governor Andrew Cuomo – but it's not enough, say Meléndez and other city tenants.
With rent bills for April now due, advocates are stepping up their calls for a rent freeze to help those in financial distress due to the coronavirus outbreak.
In addition to the eviction moratorium, Cuomo has urged lenders to suspend foreclosures and mortgage payments.
But many New Yorkers are calling specifically for a cancellation of rent payments for the foreseeable future, due to the high number of people currently unemployed due to the pandemic.
Read more: Tenants push for rent freeze amid pandemic | Manhattan Times
We invite you to subscribe to the weekly Uptown Love newsletter, like our Facebook page and follow us on Twitter & Instagram or e-mail us at [email protected].