By Sherry Mazzocchi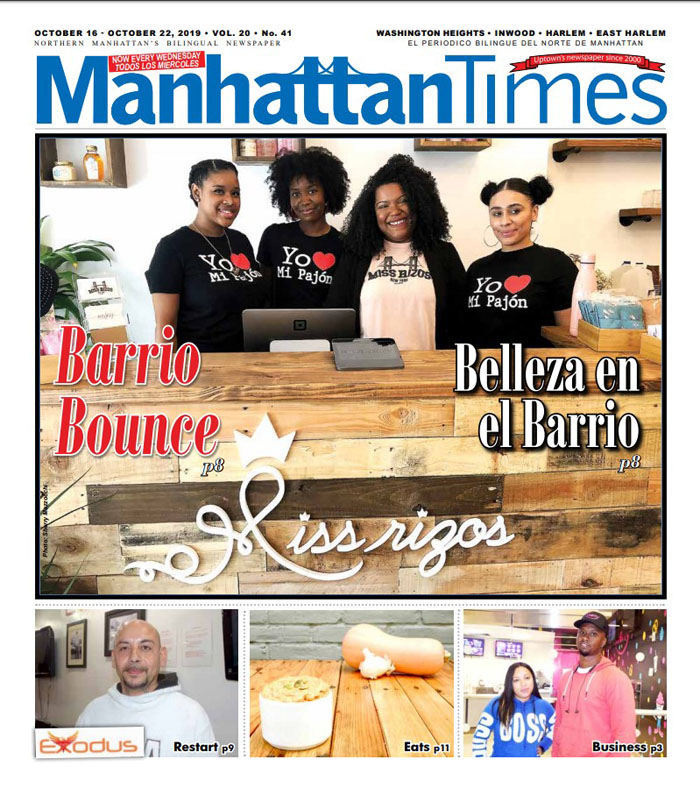 Curl up.
To the delight of fans, the New York branch of Miss Rizos Salon finally opened its doors at 190th Street and St. Nicholas Avenue on Saturday.
Jennifer Alcántara came from Queens to experience the custom care of a curly hair salon. Alcántara said she came, not only for the hair care, but to support the cause.
"I've been following Miss Rizos for so, so long and I'm excited that it is finally opening her own salon here in New York and I – and all the curly girls – are able to come her and have our hair done," Alcántara said.
The Miss Rizos, or Miss Curls, is all about celebrating women's crown of curls and the name is a bit of a spoof on beauty pageants. It offers an array of curly styles and twists as well as box, stitch and crown braids. Curl assistants Sabrina Rivera and Alexandra Rivera (no relation) have been training for weeks, both in New York and in the Santo Domingo branch in the Dominican Republic to get the Miss Rizos' touch exactly right.
Training in Santo Domingo was especially intense, said Alexandra. The salon is constantly busy. While she enjoyed the work in a lively salon, she also witnessed something greater happening there. "It's amazing that every day I get to help other women embrace who they really are and be able to learn how to take care of their hair and be beautiful."
Read more: Barrio Bounce | Manhattan Times
Read more: Barrio Bounce | Manhattan Times
We invite you to subscribe to the weekly Uptown Love newsletter, like our Facebook page and follow us on Twitter & Instagram or e-mail us at [email protected].