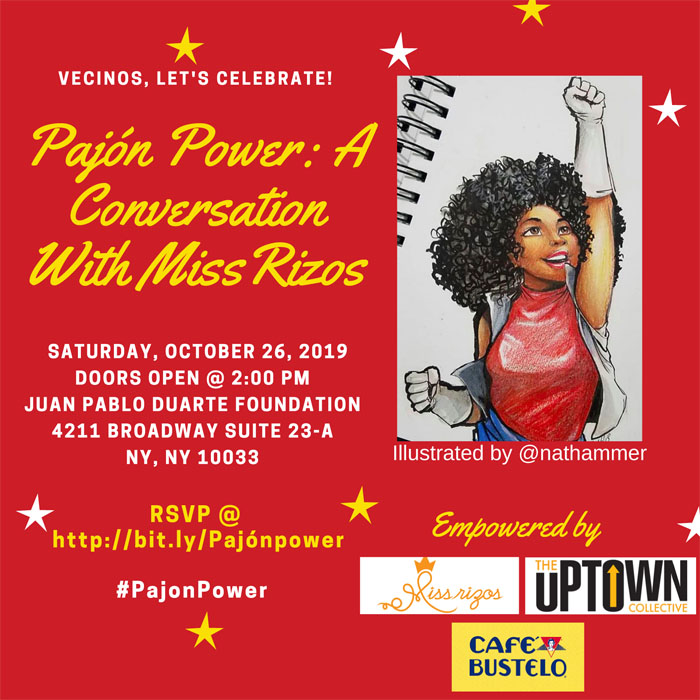 Listen up folks, Uptown has been buzzing for quite some time about the opening up of a Miss Rizos salon Uptown. Well, that day is almost here. Please join us at The Juan Pablo Duarte Community Space (4211 Broadway Suite 23-A – Enter on Fort Washington Ave) on Saturday, October 26 for an intimate conversation with the incomparable Carolina "Miss Rizos" Contreras. Let's welcome our sister with open arms familia. The event is free but RSVP is required as space is limited.
RSVP: http://bit.ly/Pajónpower
We invite you to subscribe to the weekly Uptown Love newsletter, like our Facebook page and follow us on Twitter & Instagram or e-mail us at [email protected].