BY Led Black (@Led_Black)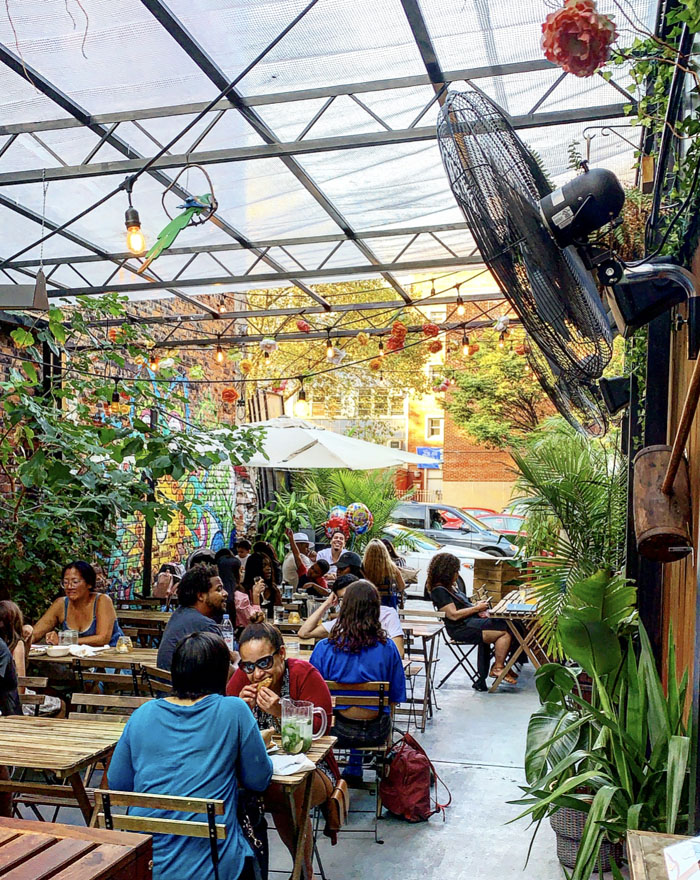 Oh man, do I have a restaurant for you. In our never-ending quest to bring you all the best that Uptown has to offer, I have come across a culinary gem in El Barrio. Santiago's Beer Garden (2337 First Avenue) is that place, ladies and gentlemen. I went there 3 Sundays ago on a much-needed date night with the wife and returned the very next week with the entire family. The place has this amazing décor and vibe that is super cool and chic but still welcoming. What makes this place so awesome is that it boasts both indoor and outdoor spaces. And the food is quite simply outstanding. Santiago's Beer Garden is not playing when it comes to authentic Dominican food that is impeccably prepared and presented. On our first outing there, I had the churrasco and the wife had a shrimp mofongo. Both were outstanding and know that the kitchen does not skimp on the portions. And since they are also a beer garden, the craft beer selection is super on point. They also make some stellar cocktails. Make sure you check them out pronto, and tell them the Uptown Collective sent you.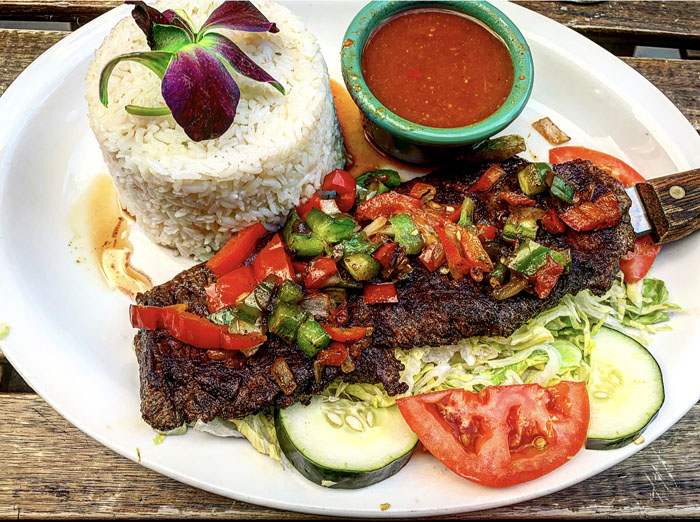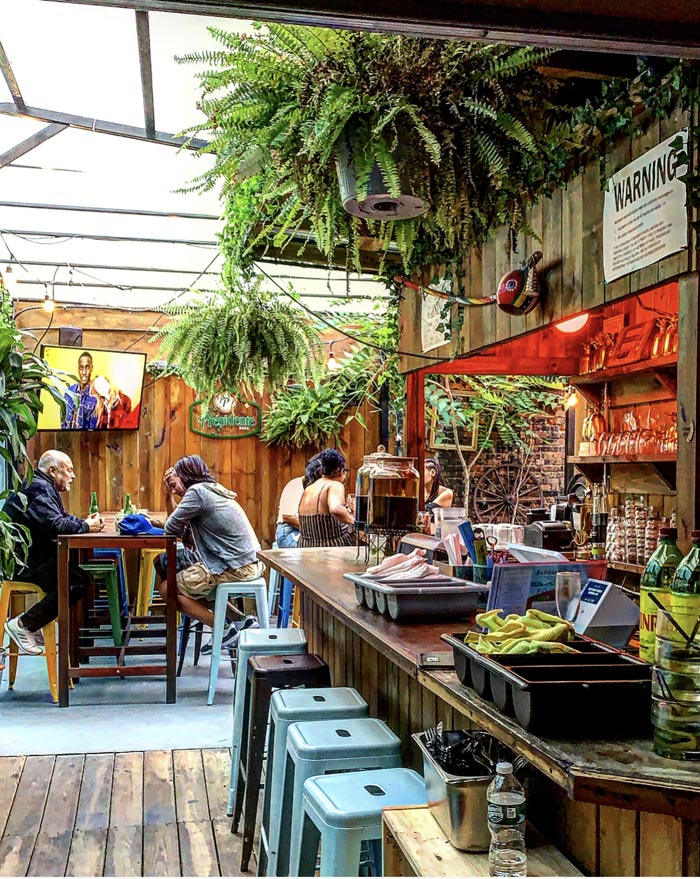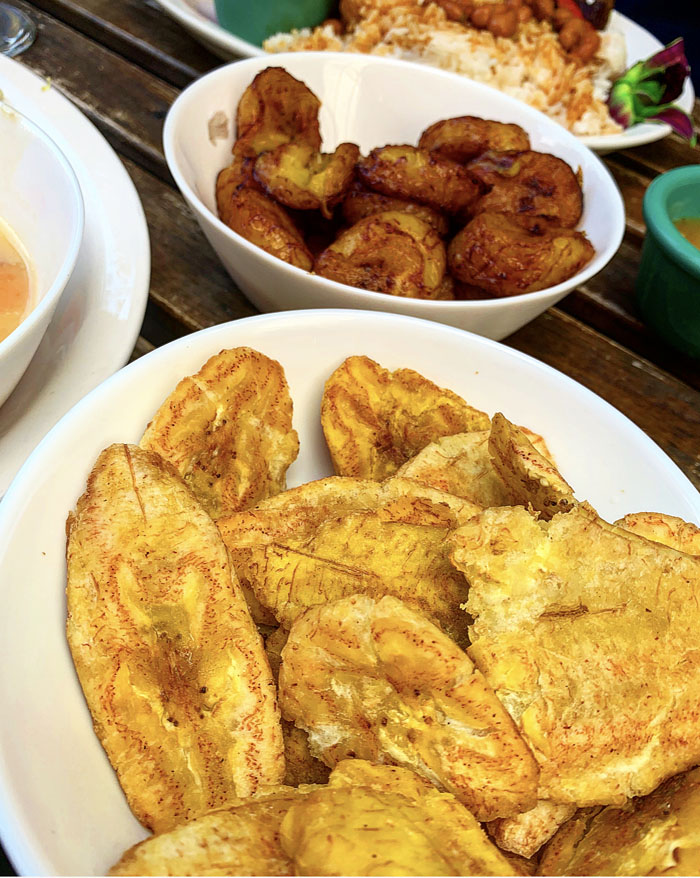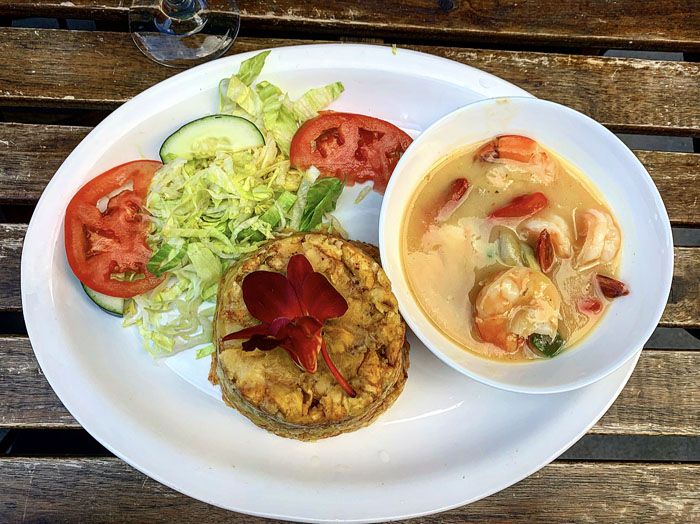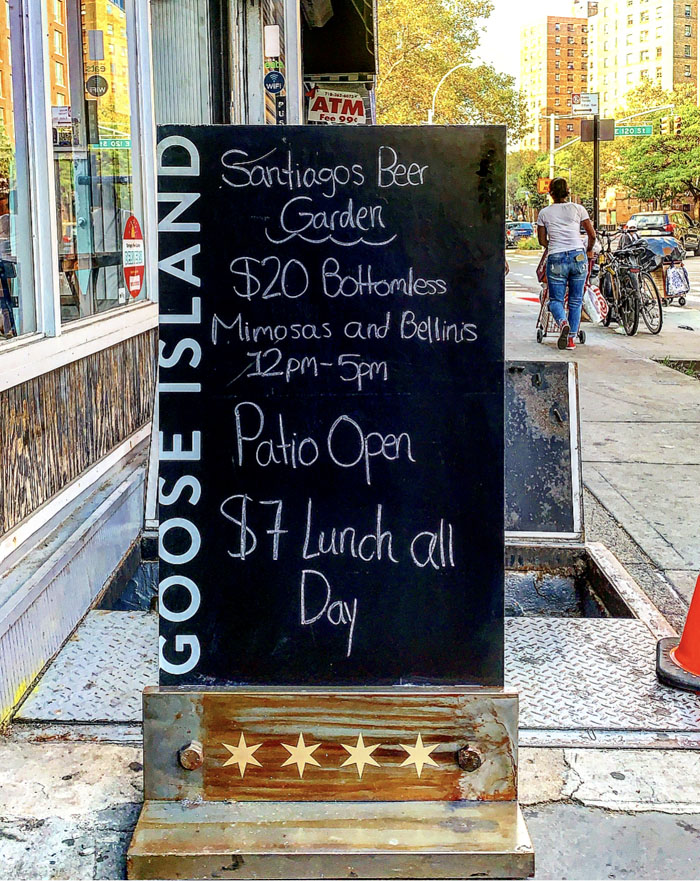 Related: Ruminations of a Dominican York: Over-Beaning & The Awesomeness of Rice
We invite you to subscribe to the weekly Uptown Love newsletter, like our Facebook page and follow us on Twitter & Instagram or e-mail us at UptownCollective@gmail.com.